Face the facts
Leverage real-time analytics to deliver data-driven forecasts that consistently deliver on your revenue goals.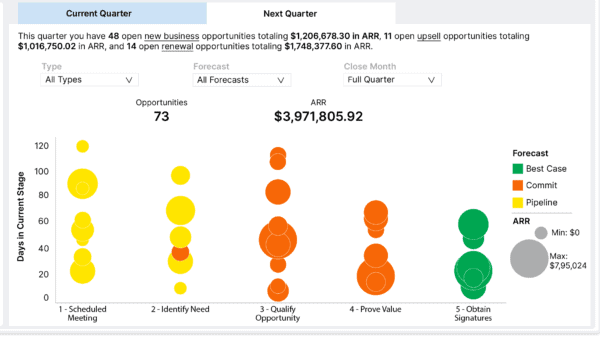 our solutions
Let's forecast with precision
View real-time sales analytics, regardless of where your team is located, to close the visibility gap and truly understand pipeline reality.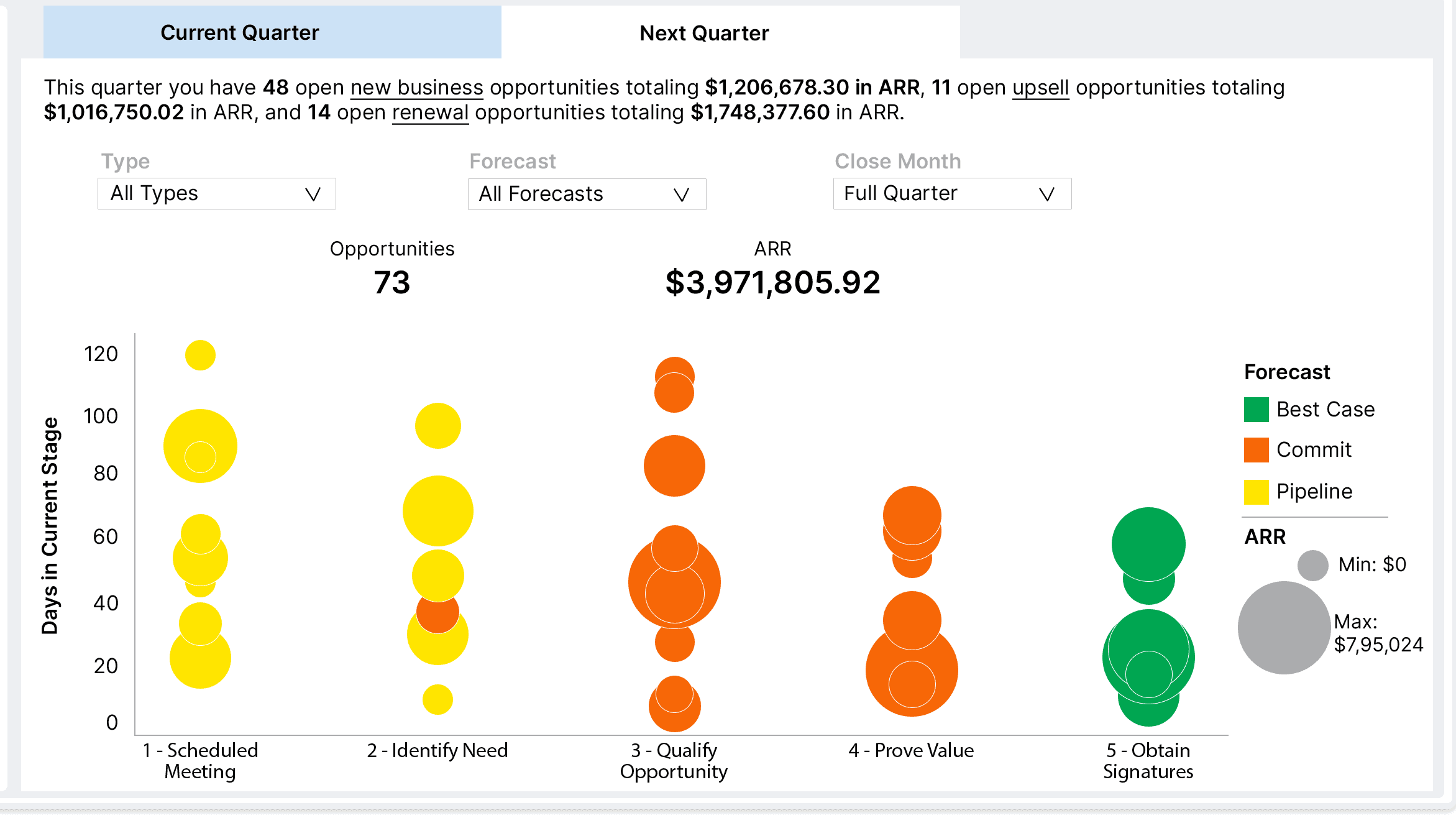 Maximize sales effectiveness
Ensure your team's on-track for achieving revenue targets with at-a-glance pipeline metrics. Real-time insights into ARR, deal type, funnel stage, and timing.
Leverage analytics to drive highly accurate forecasting and improved closing rates across the entire organization.
Mitigate opportunity loss with real-time pipeline alerts and update notifications that warn you about at-risk deals or pipeline changes that could adversely impact revenue goals.
Remedy sluggish deal progression
Leverage key moments and sales methodology indicators to diagnose the root cause of stalled deals so you tie down loose ends before pushing or losing forecasted revenue.
Identify common themes and problem areas that may be slowing down deal progression. Holistically analyze flagged calls and phrases across your entire team. Use those trends to fine-tune talk tracks and positioning for improved performance when it matters most—on the call.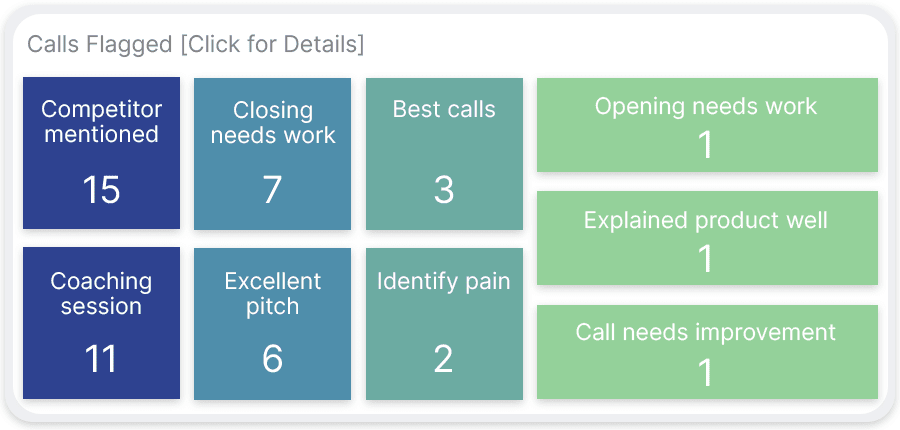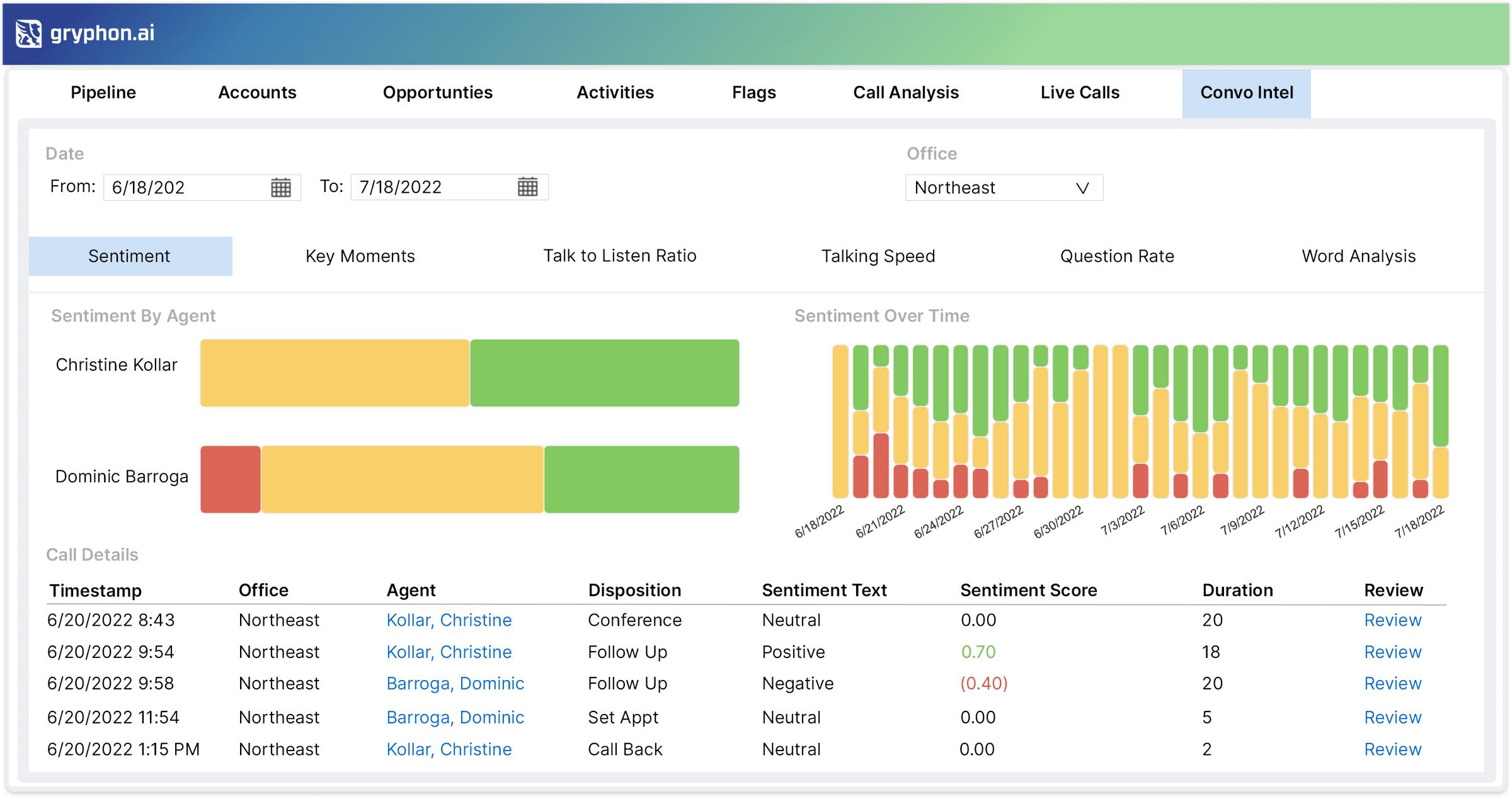 Coach reps more effectively, in less time
Drive targeted deal review and ultra-precise coaching by zeroing in on what is and isn't working.
Conversation intelligence insights such as AI-driven call sentiment, key moments, and talk-to-listen ratio help you provide tailored strategies and recommendations based on individual performance.
Ensure reps apply prescribed coaching recommendations with live call listen-in that allows you to join calls already in-progress to provide additional support or to evaluate rep performance in-the-moment.
Empower reps to own their success
Enable reps to easily track personal goal progress with real-time insights into pipeline progression, deal health, activity KPIs, and leaderboard position.
Empower them to know where they stand and what still needs to be accomplished to successfully meet their sales objectives.
Provide your reps with data-based guidance on the most optimal days and times to make calls, so they can prioritize their workload to take advantage of their "power" hours.