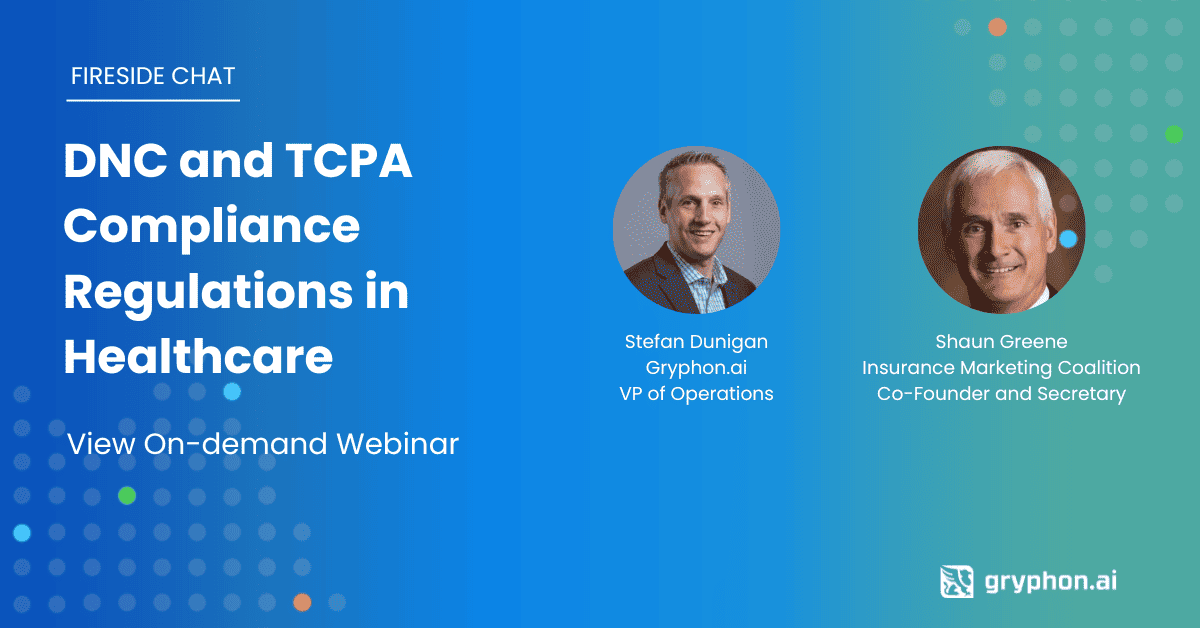 In this on-demand Fireside Chat, Shaun Greene, Co-Founder and Secretary at the Insurance Marketing Coalition and Stefan Dunigan, VP of Operations at Gryphon discuss the latest in DNC and TCPA compliance.
This open conversation is a great way to understand what health insurance industry compliance leaders face on a day-to-day basis.
We covered:
Trends and predictions for marketing compliance in the healthcare industry
How technology can help mitigate the challenges of ensuring DNC and TCPA compliance
Updated federal and state compliance rules and regulations
And more!
Meet the Speakers