Let's power predictable outcomes
Drive more accurate forecasting and improved closing rates across the entire organization with real-time intelligence that enables you to proactively work your plan.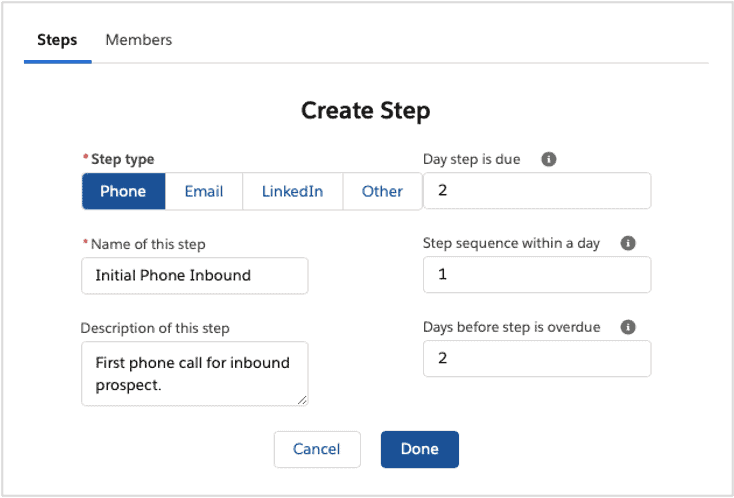 Build More Pipeline
Improve your odds
It's a proven fact that the more pipeline you create, the more revenue you close. Help your team build more pipeline faster by increasing the velocity of outbound sales activity.
Automated prospecting across email, phone, and social lets you stay in front of key prospects and decision makers, so when they're ready to buy you're there to seal the deal.
Real-Time Intelligence
Make real-time progress
Nothing kills the mood of a rockstar call faster than the phrase, "I'm not sure. Can I get back to you?" At best, it adds additional steps to your sales motion. At worst, it delays the decision because your prospect moves on to other priorities.
Make sure that never happens again with real-time intelligence that empowers reps to confidently respond in-the-moment and move deals to the next step without delay.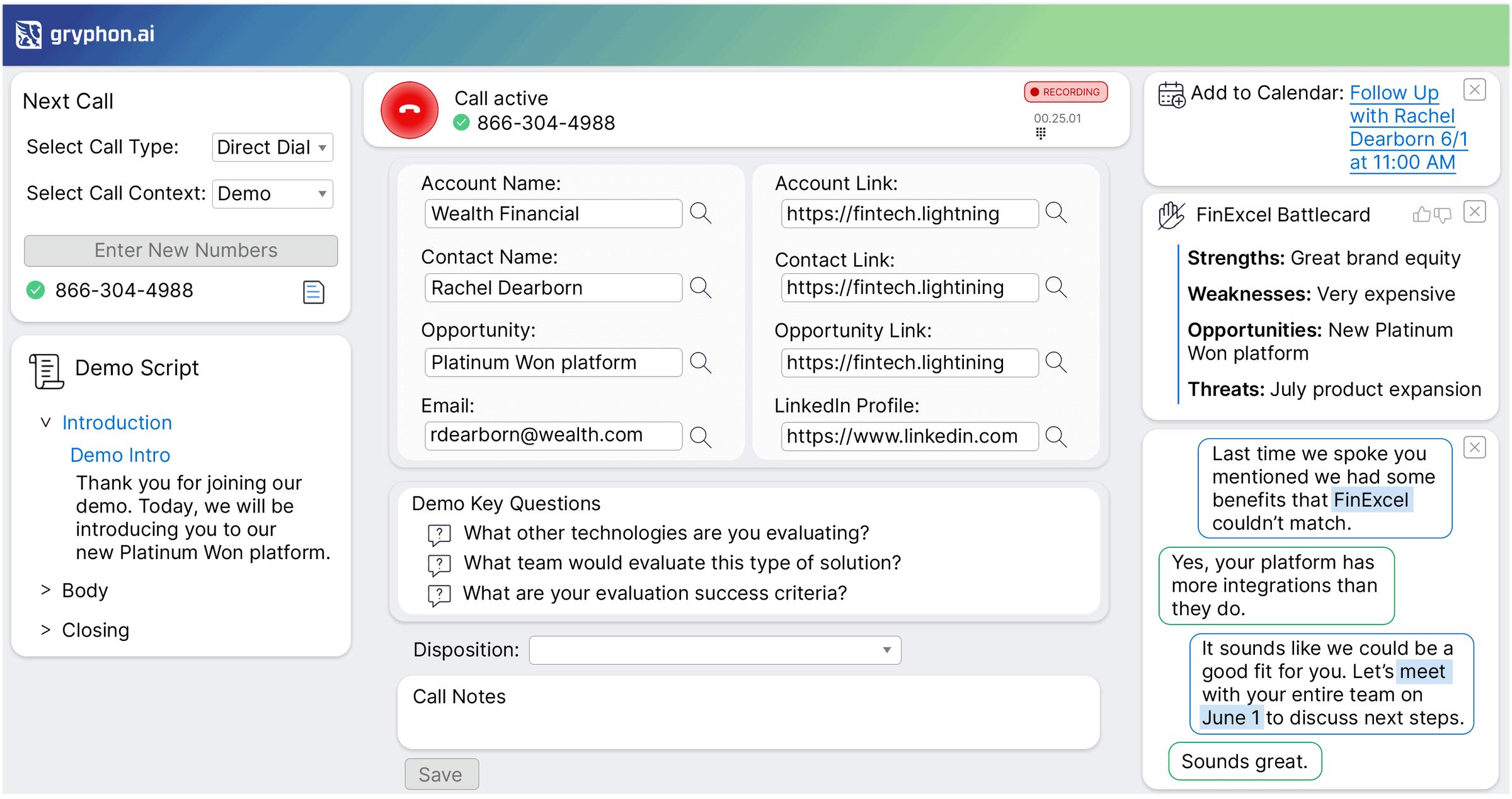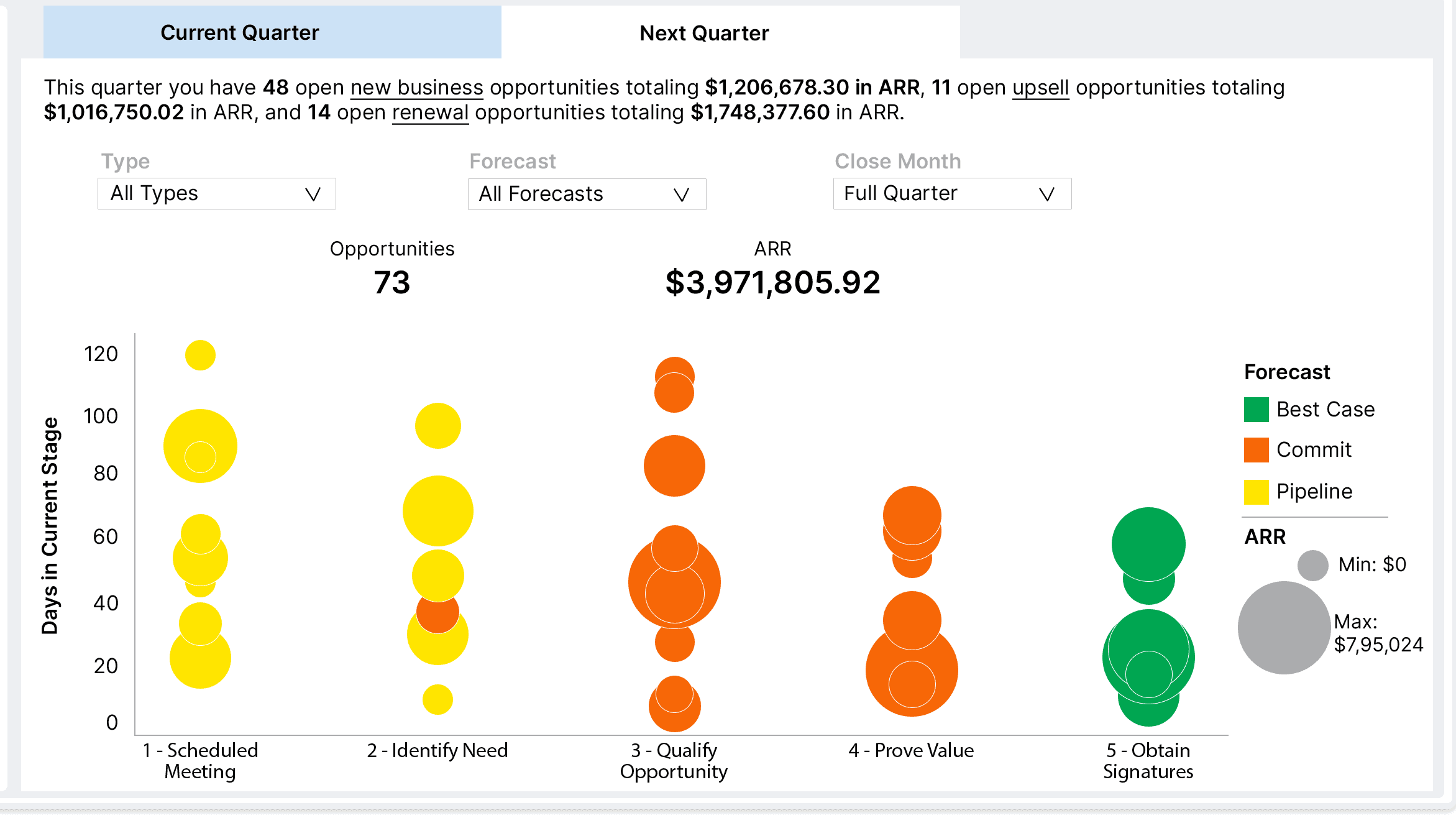 Real-Time Analytics
Make forecasting
your friend
How can you expect to make your number when your projections are more feelings than facts? We feel your pain and have the cure.
Inject a healthy dose of reality into your forecasts with real-time analytics that help you understand pipeline activity, funnel progression, and opportunity health so you never miss your number because of inaccurate guesstimates.
Pipeline Alerts
Prevent pipeline disasters
Wouldn't it be awesome if you could swoop to save a deal in the nick of time? You can with pipeline alerts that warn you about at-risk deals or pipeline changes before they can adversely impact revenue goals. Just another average save for the world's greatest Super Solver!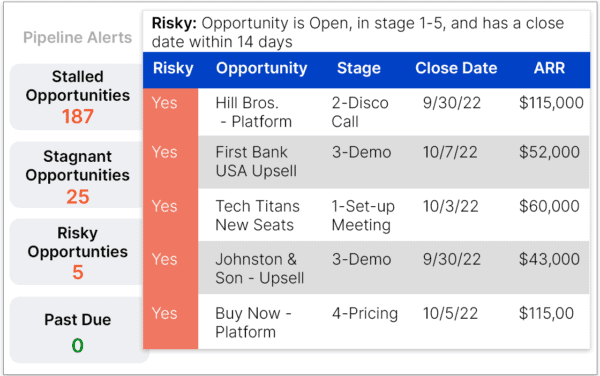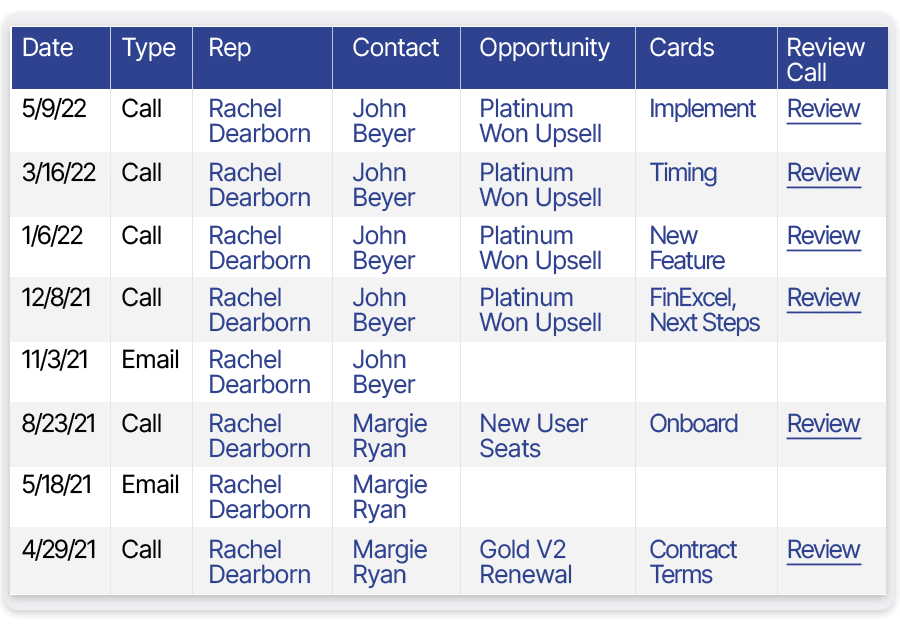 Precise Forecasting
Make the connection
Stop wasting time trying to figure out if you have what you need to close the deal. Real-time pipeline data lets you analyze any opportunity, deal stage, and revenue potential and tie it back to conversation intelligence so you can review the calls that matter to drive precise forecasting and accurate revenue projections every time.