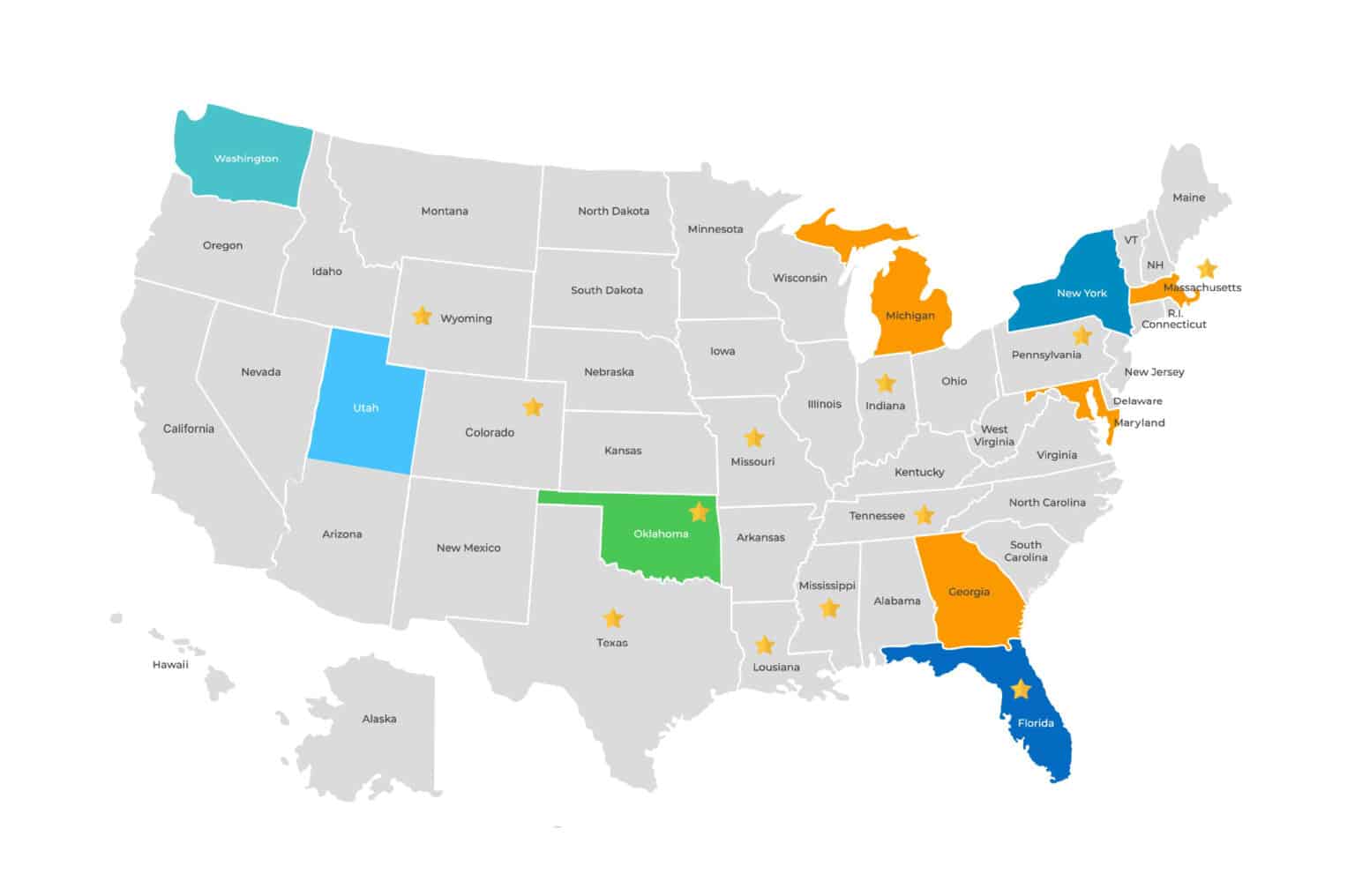 Is your business legally calling consumers in these states?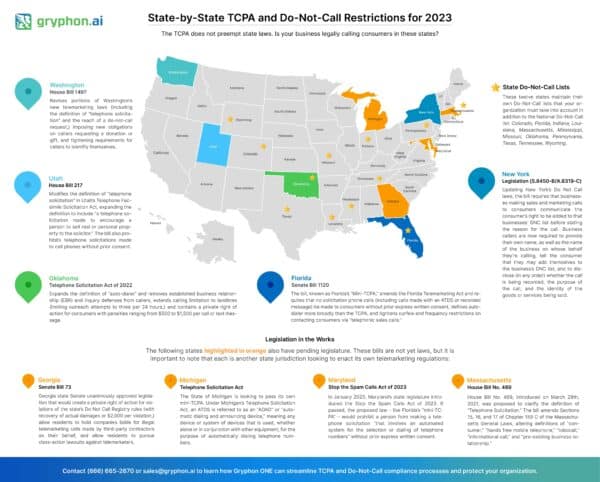 View the full state-by-state map here
While navigating shifting market conditions in 2023, most organizations cannot afford TCPA or Do-Not-Call violation fines and penalties – or the consequential damage to brand reputation for illegally contacting consumers. Now, risk is also expanding in the form of evolving TCPA and Do-Not-Call (DNC) restrictions at the state level, so it is imperative that your business monitor both recently enacted state calling laws and similar laws that are pending in state legislatures. However, keeping up with the myriad of new rules without slowing down outbound calling is becoming more difficult than ever.
To ensure your organization is up to date with evolving marketing compliance regulations, we've mapped out new and pending State-by-State TCPA and Do-Not-Call Restrictions for 2023 to help you avoid costly penalties and protect your brand reputation.
Gryphon.ai meets real-time compliance needs for enterprise customers on NICE's award-winning cloud–native CXone platform BOSTON, Wednesday, August 2, 2023 — Gryphon.ai today announced its Gryph automated compliance and collections solution…
Senior appointments align with Gryphon.ai's mission to drive customer success on behalf of enterprise customers BOSTON – June 21, 2023 – Gryphon.ai, the leader in compliance and AI-powered conversation intelligence,…
The Newest Regulatory Changes in State TCPA and DNC Legislation In Maryland, Governor Moore signed into law sweeping amendments to the state's existing telemarketing law that will greatly expand industry obligations when calling or…