How To Ensure DNC and TCPA Compliance Without Slowing Down Outbound Calling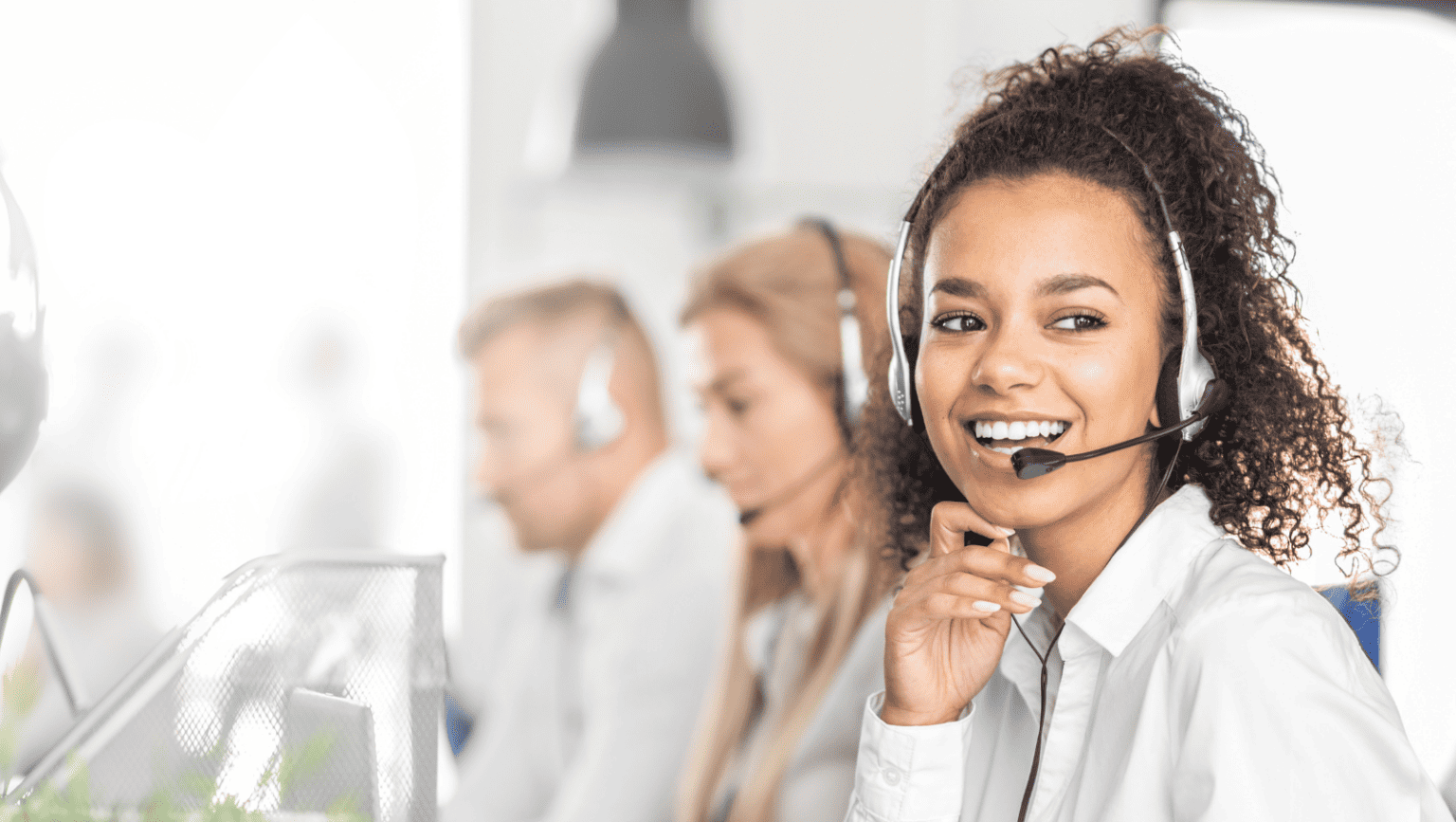 As lines blur between personal and work phones with the growth of remote workforces, how can you ensure your sellers are in compliance with Do-Not-Call (DNC) and Telephone Consumer Protection Act (TCPA) regulations without slowing down outbound calling? 
To help safeguard your organization, let's dive into Do-Not-Call and TCPA risks for your organization. This includes contacting personal vs. work phone numbers, evolving state laws, and auto dialers, as well as the benefits of investing in a compliance solution versus manual compliance management and data processing.
Understanding How Your Organization is at Risk for TCPA Non-Compliance
Mobile phones have become a gray area in the marketplace. While more employees are using their cell phones to conduct business while working from home, telemarketing to personal cell phones is occurring more often, stirring up uncertainty around DNC and TCPA guidelines.
Risks of Manual DNC Management
If your organization is manually scrubbing DNC lists and approving phone numbers for your sales team, you are at much greater risk of dialing a number on a Do-Not-Call list, whether it is accidental or due to a lack of full, in-depth compliance knowledge.
When your sales team prospects and contacts mobile phone numbers, there is no sign of differentiation between personal or business phone numbers on many of these lists. For B2B organizations, contacting a prospect's personal phone number while attempting to sell to their business makes your organization potentially liable for costly DNC violation penalties and consumer lawsuits. If the individual is registered on the National Do Not Call Registry, your organization can be fined up to $43,792 per illegal call.
In addition to the National Do-Not-Call Registry, it is important to note that 12 states operate their own do-not-call lists: Colorado, Florida, Indiana, Louisiana, Massachusetts, Mississippi, Missouri, Oklahoma, Pennsylvania, Tennessee, Texas, and Wyoming. Three states – Colorado, Mississippi, and Pennsylvania – allow organizations to enroll their business numbers on state DNC lists, meaning your organization can be fined for calling business numbers in certain jurisdictions. 
Autodialer TCPA Risk
If your organization is making outbound calls using an automatic telephone dialing system (ATDS) or a system with the capacity to be an ATDS (even if you're not utilizing automated calling capabilities) without protections in place you are at high risk of violating TCPA guidelines by accidentally dialing a cell phone. The TCPA requires that organizations using an ATDS or prerecorded messages when contacting consumer mobile numbers must obtain prior express written consent from consumers to legally contact them. Additionally, businesses must not use established business relationships (EBRs) to avoid getting consent from consumers. This means that even if a wireless number is being used for business purposes, you must obtain prior consent to contact the number if utilizing an ATDS.  
There is a common misconception that the TCPA doesn't cover B2B calls. While it seems like a gray area, B2B callers are not exempt from TCPA regulations. Violations of TCPA regulations result in penalties of $500 for each violation and $1,500 for proven willful violations of the TCPA.
If that doesn't sound risky enough, a handful of states have enacted their own "mini TCPA" laws in recent years – including Florida, Washington, and Oklahoma – and it is anticipated that other states will continue to introduce their own state-level equivalents of the TCPA. These rules add even higher levels of scrutiny and restrictions with reduced legal calling hours, clarification around what type of call constitutes a "telephone solicitation", and thresholds governing how many call attempts to an individual is allowed in a 24-hour period. 
Avoid Cell Phone Lawsuits
As the lines blur between personal and business mobile phones with remote work, dual-use cell phones pose a massive risk to organizations conducting outbound calling.
In the case of Chennette v. Porch.com Inc., plaintiffs Nathan Chennette and fifty other home improvement contractors argued that they have "residential [cell] phone numbers which [they] use in their home-based [] businesses," and that GoSmith Inc. (acquired by Porch. com, Inc. in 2017) sent 7,527 text messages to plaintiffs' cell phone numbers with an ATDS.
In their business model, defendants GoSmith, Inc. and Porch.com, Inc., sell client leads to home improvement contractors. The lawsuit details that GoSmith Inc. sourced information from Yelp.com, YellowPages.com, and BBB.org, and sent automated text messages to the phone numbers of over ten million home improvement contractors – including contractors who had cell phone numbers listed for their businesses.
It is vital to be aware that lead sourcing databases do not distinguish between personal and business mobile numbers. Further, while these databases identify if a phone number is on a DNC list, this won't necessarily prevent your salespeople from calling a registered number. A sales operations admin must manually put these numbers into a Do Not Call bucket, but even this does not mean that your reps will not accidentally dial a number labeled DNC. While the information is there, it's up to each one of your salespeople if they use it or not. So why risk it? 
Instead, with a compliance solution or failsafe process in place, your organization gains assurance that all calls violating DNC and TCPA requirements will be blocked.  
Data Risk
If your compliance process is not managed on a regular cadence, or in a centralized location, errors in manual processing of these requirements or the time lapse between data change and data processing can result in costly penalties and brand damage.
Consider the complications associated with the Reassigned Numbers Database. Under the TCPA, consent applies to the consumer being called, not the phone number. This means that your organization will be held liable for contacting phone numbers for which they previously obtained consent to contact if the number has since been reassigned. To avoid calling reassigned numbers, your organization must consistently scrub your contact databases to identify these numbers and avoid penalties.
If this sounds complicated to manage, it's because it is. Utilizing a compliance solution that can conduct a reassigned number scrub and identify these numbers is the only way to mitigate risk and avoid violations.
Investing in a DNC and TCPA Compliance Solution
Regardless of the device or access method used by your sales reps for outbound dials, a compliance solution will safeguard your team from DNC and TCPA violations. With a myriad of constantly changing state and federal DNC laws and TCPA regulations, these are the top benefits that a compliance solution can provide for your organization: 
Eliminate the risk of manual error by automating DNC and TCPA compliance 
A centralized, automated compliance solution can offer protection, safeguard consumer trust, and help increase revenue by eliminating over-suppression of valuable leads and outreach opportunities. An automated solution gets in the path of every call your team makes to enable real-time, automated outbound call screening and blocking regardless of where calls are made or what type of device is used. Every phone number is screened against TCPA, state, federal, company-specific business rules, and other Do-Not-Call lists so you don't have to devote valuable time and resources trying to keep up with the ever-changing compliance landscape.
An automated solution will ensure compliance with:
FCC Telephone Consumer Protection Act

FTC Telemarketing Sales Rule

Federal Do-Not-Call lists

State Do-Not-Call lists

Ported Wireless and Wireless Number Blocks

Internal Do-Not-Call lists

Robocall and ATDS restrictions
Centralize data management and auditing
To play it safe, a compliance solution with centralized data management and integrated call capture provides key reporting and indisputable audit trails for complete peace-of-mind from costly violation penalties. In the event of a lawsuit, a complete compliance solution will provide a record of all data, including when a transaction occurred, how the call was treated and why, and if that contact is on federal or state Do-Not-Call lists.
You can also access fully customizable reports for transparency into a campaign, timeframe, sales rep, number of calls, talk time, average time/call, DNC blocks, DNC additions, and any configured result tags that your organization may need to evaluate.
Protect your company without prohibiting business from being conducted or slowing down revenue
A top-tier compliance solution will offer personalization and customizable, business-specific controls to safeguard your organization while you increase revenue. To prevent over-suppression of contacts, a compliance solution should be able to take advantage of legal exemptions and data hygiene opportunities under the law. This may include customizations for:
Express or implied consent

Established Business Relationships (EBRs)

Removal of state and federal DNC list records that have changed ownership

Expiration of opt-out records legally

Consumer preference management and "opt-down" panels
Manually applying real-time time-bound restrictions can be both risky and tedious. Rather than risk human error or waste valuable resources manually honoring consumer protections, a compliance solution will simplify these processes. A compliance provider will track the rules and update processes as needed, creating seamless integrations with disparate systems.
Investing in the right solution allows you to tailor compliance to your organization with custom controls to improve your team's outreach abilities, and to create end-to-end efficiencies in your overall work- and call-flow processes that are solid, scalable, and as noninvasive as possible.
Start your compliance journey today
Gryphon.ai's real-time automated DNC and TCPA compliance platform delivers 100% warranted protection without over-suppressing legitimate contacts. The automated compliance platform checks every phone number at the point-of-dial against state, federal, and other Do-Not-Call registries, applies applicable exemptions and blocks non-compliant calls automatically.
Contact us to begin your compliance journey today.
On November 22, 2023, the Federal Communications Commission (FCC) issued a proposed rule that will drastically impact the lead generation industry as it relates to sellers and digital marketers' ability…
As lines blur between personal and work phones with the growth of remote workforces, how can you ensure your sellers are in compliance with Do-Not-Call (DNC) and Telephone Consumer Protection…
Organizations have more to worry about than just outbound calling when it comes to remaining compliant. Under the Telephone Consumer Protection Act (TCPA), all marketing calls including SMS or text…