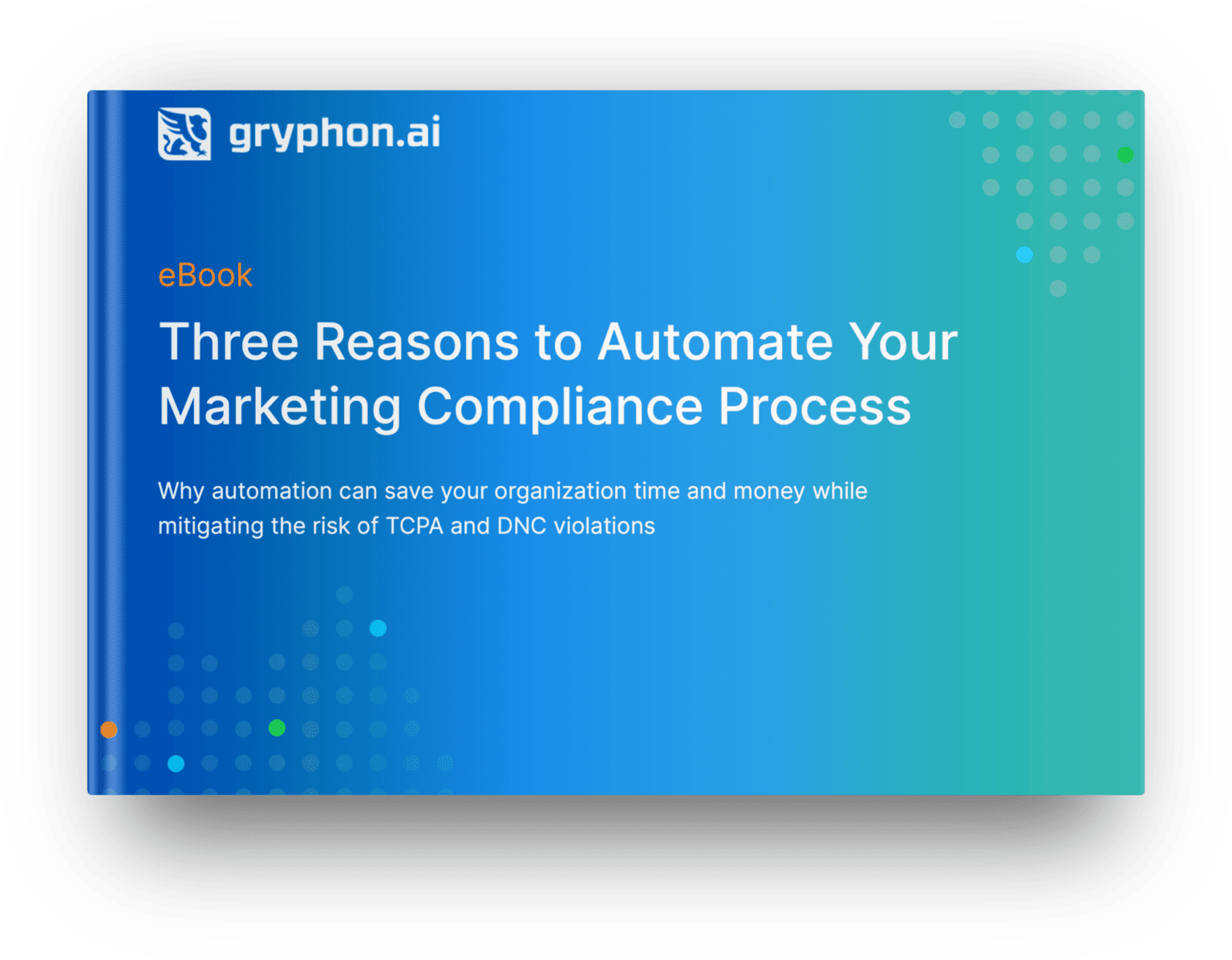 Have you considered the benefits of investing in marketing compliance automation for your organization? Last year, with the myriad of constantly evolving TCPA and Do-Not-Call (DNC) rules and regulations in the compliance and consumer protection space, companies in consumer-facing industries faced a continued barrage of TCPA and DNC lawsuits.
Now, as individual states are implementing their own TCPA and DNC regulations, the pace at which new TCPA lawsuits are filed against businesses is not slowing, and it's becoming even harder to maintain compliance and manually keep up these processes in-house. Because there is no cap on damages, the potential liability in these cases is enormous and poses a detrimental threat to your brand reputation.
If your business relies on outbound marketing, specialized cloud-based compliance tools with automation technology, including the integration of both Do-Not-Call and business-specific rules into calling platforms, can take the guesswork out of compliance management, mitigate the risk of costly violation penalties, and protect your brand.
Download our eBook, Three Reasons to Automate Your Marketing Compliance Process, to learn how compliance automation can benefit your organization, as well as:
How to avoid the threat of a multi-million-dollar lawsuit and damage to your brand
Why manual compliance is a significant resource drain for your organization (and not mistake-proof)
How to expand your marketable universe, and more!