Call Center Automation & AI: Transforming Call Center Management & Experience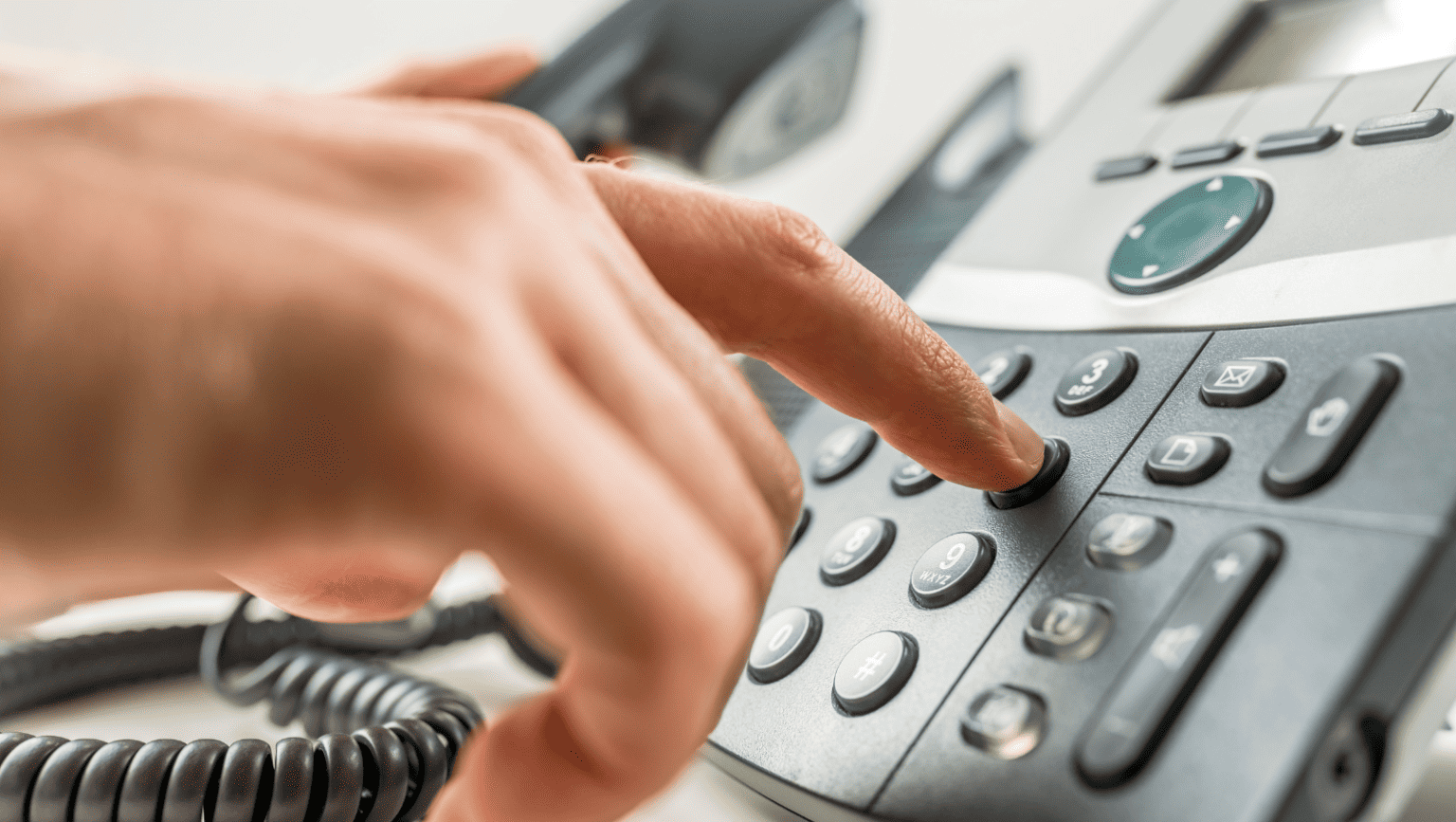 From chatbots and virtual assistants to advanced analytics and sentiment analysis, Artificial Intelligence (AI) is transforming call center automation and the call center experience. It is empowering businesses to better understand their customers, anticipate their needs, and deliver unparalleled service allowing businesses to develop stronger, lasting relationships while remaining compliant.
Through AI-driven technology, the call center is no longer a place to only connect with customers but a strategic asset that enables companies to stay ahead in a fiercely competitive market. In this blog, we will dive into how AI is transforming the call center experience to ensure compliance, boost efficiency, effectiveness, and overall customer satisfaction.
Automation Empowers Quality Assurance Teams and Streamline Conversational Compliance in Call Centers
AI and automation can play a significant role in enabling call center quality assurance (QA) teams by automating and augmenting various aspects of their work. An AI-powered speech analytics tool can transcribe and analyze customer interactions in real-time by identifying keywords, sentiments, and emotions, allowing QA teams to focus on specific calls that require attention and improvement.
Real-time assistance is another benefit of call center software and AI for QA teams. With real-time guidance during customer interactions, AI can tap into knowledge bases, FAQs, and other relevant information to ensure that agents have the most up-to-date information at their disposal.
It is imperative that QA agents adhere to certain scripts and comply with regulatory items. Call center software with AI can assist with compliance monitoring by screening calls and ensuring that agents are adhering to relevant scripts, guidelines, and protocols. This reduces the risk of legal issues and ensures consistency among all customer interactions. AI also has the capability to flag calls identified as non-compliant and narrow down the calls needing review. This dramatically reduces call review time for QA teams.
AI Improves Customer Satisfaction (CSAT) and NPS (Net Promoter Scores) for your call centers
Customer satisfaction and consumer reviews carry more power than ever when it comes to brand loyalty, growth, and the overall success of your organization. That is why your call center's CSAT and NPS scores are an important metric to understand and improve.
AI can help improve NPS and CSAT scores in a few different ways:
Reduce call queue times.

AI can automate tasks, enabling your customer service agents to focus on more complex issues, which can lead to shorter wait times for customers.

Improve first call resolution rates.

AI-powered conversation intelligence

can be used to identify common customer issues and provide agents with the information they need in real-time to enable fast and efficient resolution.

Measure customer sentiment.

AI can be used to analyze customer conversations to identify areas where customers are happy or dissatisfied. This information can be used to improve your products and services, or to create new training programs for your agents.

Execute more effective training programs.

AI can be used to analyze customer conversations to identify areas where your agents are doing well and areas where they could improve. This information can be used to create more effective training programs that will help your agents provide a more positive customer experience.
Use AI Powered Sentiment Analysis to Provide Real-Time Insights
Sentiment analysis is the process of understanding the key emotional moments of each call that an agent has with a consumer. Sentiment analysis fully leverages the voice of the customer through a deep analysis of the sentiment behind every interaction to gauge the impact of their customer experience. Leveraging sentiment analysis can help reduce an organization's reliance on surveys by providing an automated score of each call that an agent has with a consumer. 
Along with conversation intelligence, AI-powered sentiment analysis provides customer service representatives with insights into customer emotion during live conversations, enabling agents to build relationships and more easily personalize the conversation while on a live call.
Sentiment analysis is also guiding organizations in delivering a more valuable empathetic touch. When customers interact with someone who is empathetic and personalized in their responses, it not only offers a better customer experience, but also builds loyalty and brand confidence.
Increase Productivity with Call Center Automation: Reduce Average Handle Times and Help with Higher Call Volume for Contact Center Reps
AI-powered technology can help increase productivity in your contact center by reducing average handling times and helping reps handle a higher volume of calls more effectively. 
AI can help contact center reps reduce average handling times by surfacing in-the-moment insights to help agents provide faster responses. AI can also help reps handle a higher volume of calls more effectively. By decreasing the time spent on certain conversations or tasks, reps optimize their productivity and reduce overall wait times for customers. By alleviating time-consuming tasks such as searching for answers and flagging key moments, reps spend more time addressing customer needs and more time resolving calls. 
AI can also further reduce call handling times by intelligently and seamlessly routing calls based on past consumer behavior. For example, AI will recognize how often and why a consumer contacts a call center and be able to route the call to the appropriate department based on previous patterns, providing a better customer experience.
Provide Post-Call Analytics
After a call is completed, AI can provide rich post-call analytics to give insights and summaries of what happened during the call.
AI technology can also provide an instant summary of all calls handled by a specific agent and surface those insights to their manager. AI can flag certain conversations to a manager, greatly reducing the time a manager spends reviewing recorded conversations.
Not only can AI provide insights to a particular customer, but it can also aggregate all conversations, over any period of time, to provide a holistic view of the entire customer base. 
The post-call analytics that AI provides can also empower product teams. AI can provide insights into product features and certain offerings that customers mention on the call and take that feedback back to the product owners to address those customers' concerns.
Generate Cross-Sell/Up-Sell Opportunities
Contact centers are no longer a place to only connect with customers and provide support. More and more organizations are relying on call centers to generate revenue. AI can generate the next-best steps for both cross-sell and up-sell opportunities while customers are on the phone to provide additional services the customer may be interested in based on previous interactions. 
Onboard New Contact Center Agents Faster
Unfortunately, a lot of call centers face regular turnover. Leveraging a conversation intelligence tool can help onboard new reps faster by acting as a hand-holder for a new rep in real-time during live calls. When reps have the help they need to answer questions faster and solve a customer's problem with more confidence, there is a greater chance to increase productivity and improve rep tenure in the call center. 
Self-Service Chat Bots
AI-powered chatbots are becoming increasingly popular in contact centers. They can provide instant responses to common customer inquiries therefore reducing wait times and improving overall customer satisfaction. Unlike human agents who have limited working hours, chat bots are available 24/7 to provide support for customers at any time, including weekends and holidays. Chat bots also have the ability to provide multilingual support so customers can receive the help they need in their native language. 
Overall, AI-powered chatbots offer a cost-effective and efficient way to enhance customer support, boost customer satisfaction, and optimize call center operations. However, it's essential to strike the right balance between call center automation and human interaction, as some inquiries may still require the empathy and problem-solving abilities of human agents.
Are you ready to integrate AI and automation into your contact center?
AI can revolutionize call center automation, quality management, and customer experience. Leveraging an AI tool can increase efficiency, personalization, scalability, and cost savings. In today's rapidly evolving business landscape, it's important to stay ahead. If you're ready to integrate AI into your call center, see how Gryphon can help.
For more information, visit gryphon.ai/contact.
On November 22, 2023, the Federal Communications Commission (FCC) issued a proposed rule that will drastically impact the lead generation industry as it relates to sellers and digital marketers' ability…
As lines blur between personal and work phones with the growth of remote workforces, how can you ensure your sellers are in compliance with Do-Not-Call (DNC) and Telephone Consumer Protection…
Organizations have more to worry about than just outbound calling when it comes to remaining compliant. Under the Telephone Consumer Protection Act (TCPA), all marketing calls including SMS or text…