The industry's only unified solution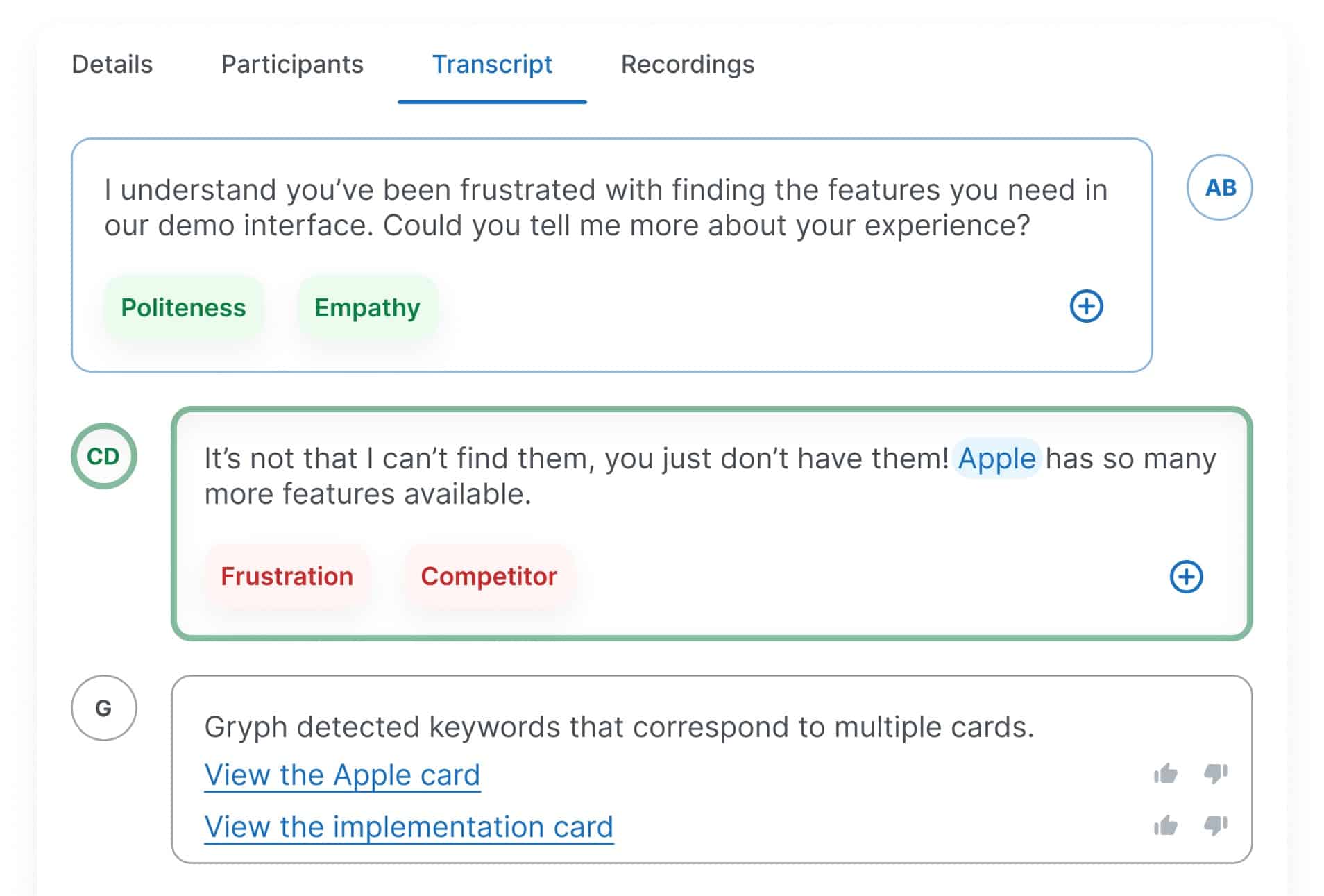 REAL-TIME GUIDED COACHING
Fast and accurate real-time response to drive customer satisfaction
Consumers want immediate responses when they connect with an enterprise.
When agents resolve calls faster, customer satisfaction increases, improving loyalty and customer lifetime value.
Gryphon's real-time guided coaching helps organizations improve customer satisfaction, loyalty, and revenue by providing representatives with the support they need to have accurate, efficient, and empathetic conversations with customers.
ADVANCED ARTIFICIAL INTELLIGENCE
Customized solutions for your unique goals
Gryphon's advanced AI engine is trained on 20 years of data, and then refined leveraging an organization's own unique data.
This highly configurable engine provides real-time response and post-call sentiment analysis that is completely tailored to your organization.
Our AI models are trained to understand conversational inflections that can result in positive or negative outcomes.
With advanced sentiment analysis, organizations receive a complete, ongoing summary of customer and prospect sentiment to drive key training and messaging initiatives based on the voice of the customer.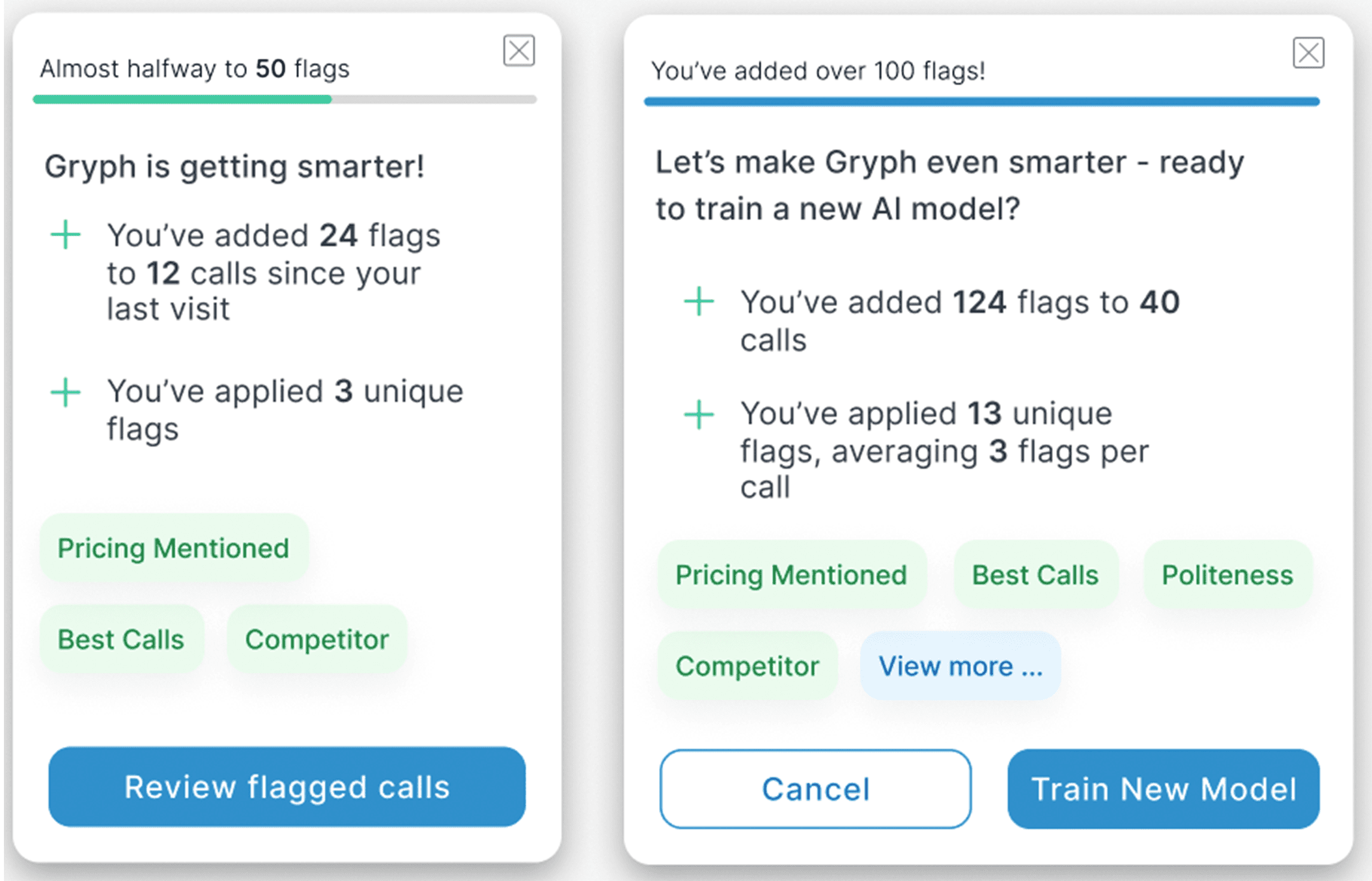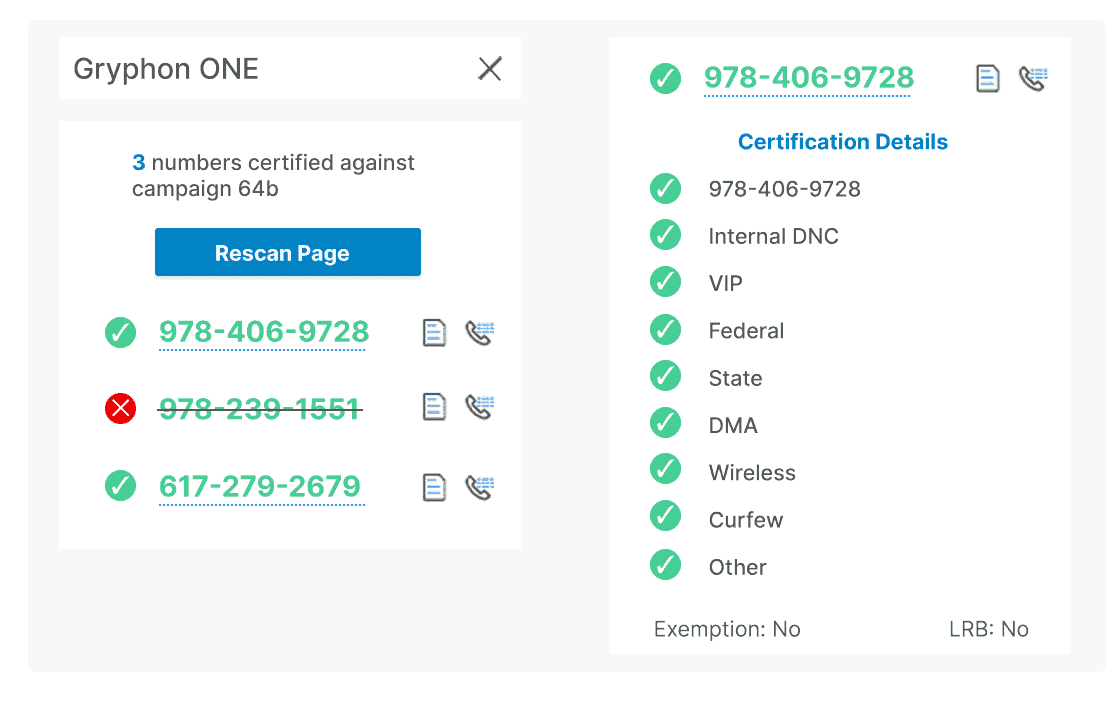 AUTOMATED TCPA/DNC/COLLECTIONS COMPLIANCE
Complete enterprise compliance protection
Protect your organization from devastating TCPA, DNC, and collections fines and class-action lawsuits.
Gryph for Compliance and Gryph for Collections are the industry's leading compliance solutions that have protected the largest organizations in the world for more than 20 years.
The Gryphon ONE platform reduces manual processing and list scrubbing by automatically screening and blocking non-compliant outbound calls in real-time.
TIER-1 CARRIER GRADE TELEPHONY
The foundation of connectivity
The foundation of any enterprise technology must withstand stringent requirements to ensure successful implementation and adoption.
Gryphon's Tier-1 carrier-grade telephony enables clearer connections, faster coaching, and the most accurate foundational data for better strategic business decisions, regardless of call volume.