Not all tech is created equal
Technology should make your life easier, not more complicated. With Gryphon ONE, our tech works for you. So you can focus on what you do best, making the most of every conversation.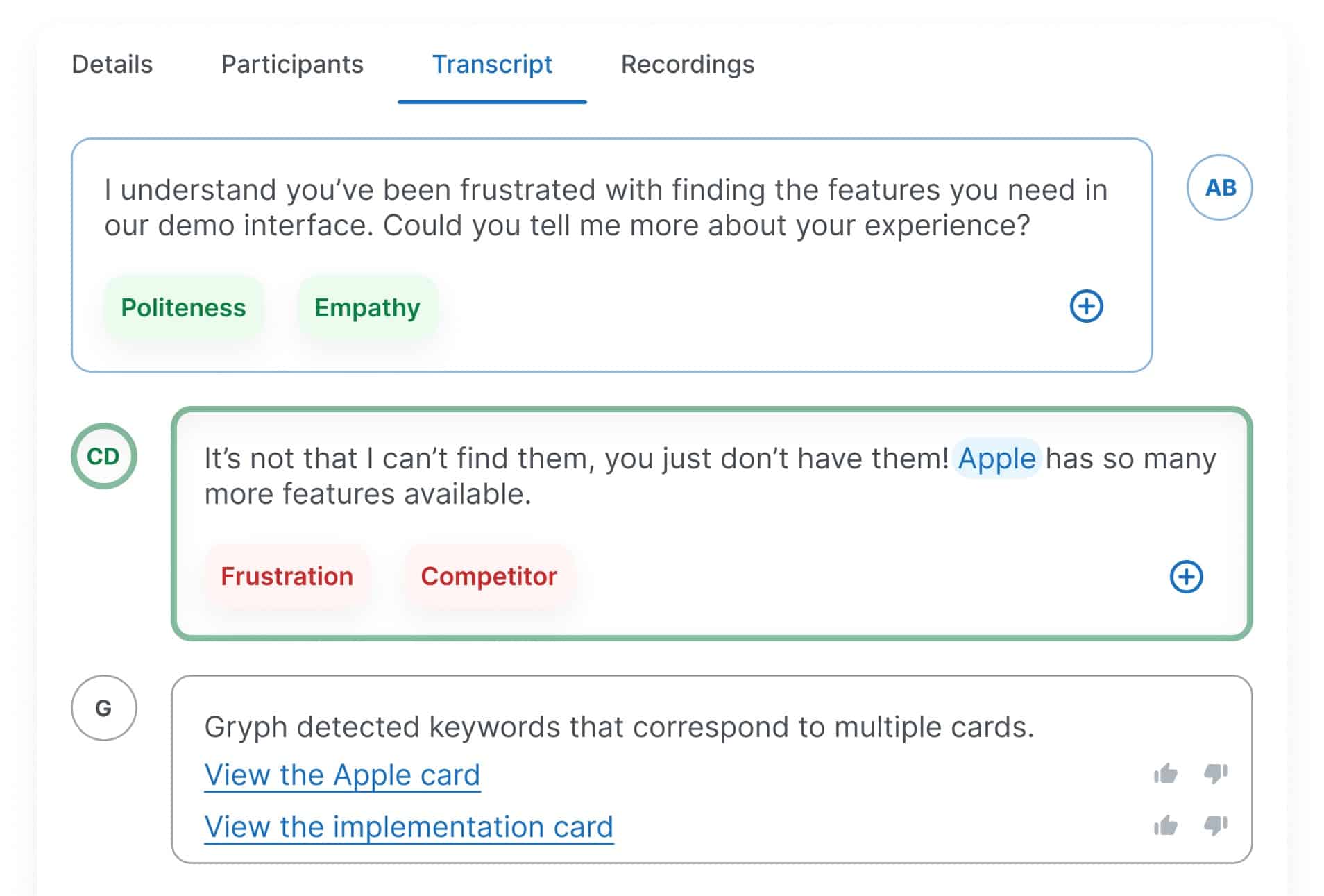 REAL-TIME GUIDED COACHING
Let's impact calls, in every moment
Imagine always knowing the right thing to say at the right time. Our sales assistant, Gryph, delivers best-in-class responses to any situation so you can impact calls while they are live, in the moment.
Progress more pipeline, drive more deals, and never be stumped on a response again.
ADVANCED ARTIFICIAL INTELLIGENCE
Let's learn from the data
Our AI isn't just a buzzword. It's the way that our machines take years' worth of data and put it to work for you. With 20 years of call history, our AI engine is a powerhouse of knowledge.
And with each instance trained on your own unique business, our AI knows exactly what you need to make better decisions and drive more revenue.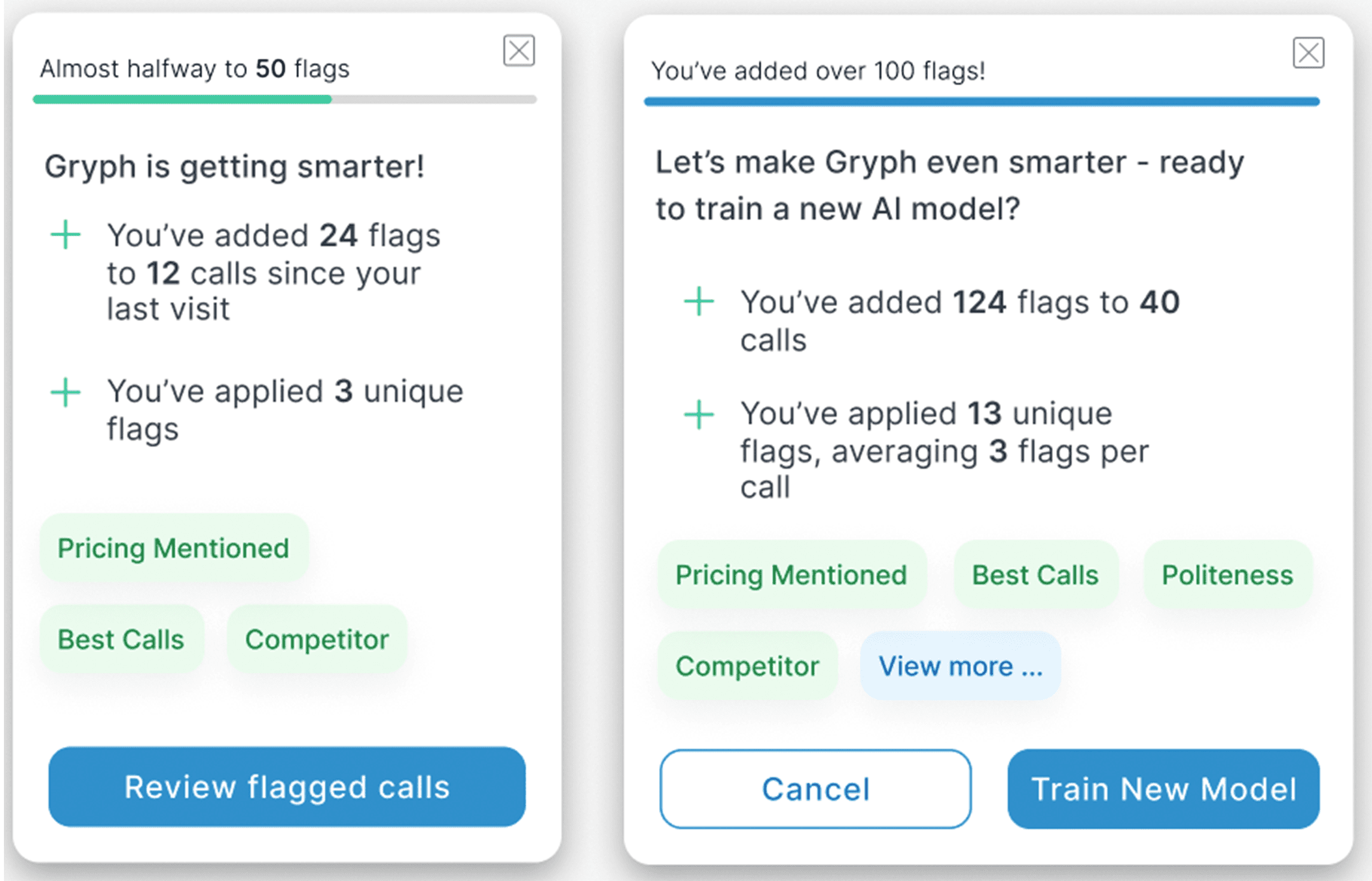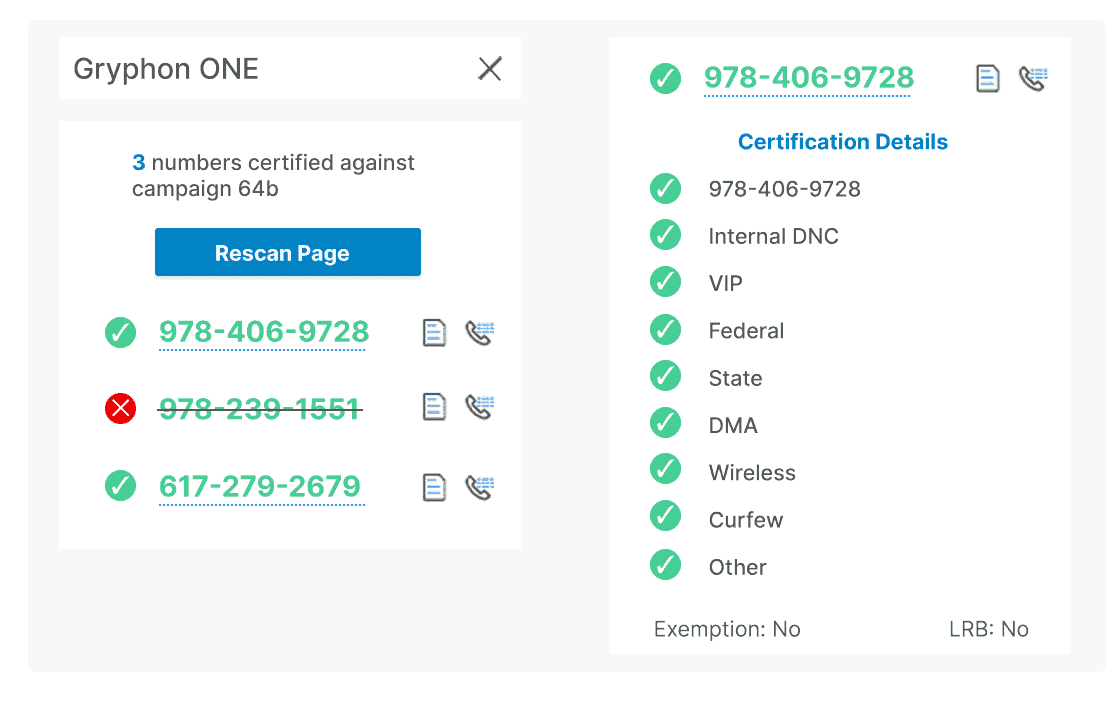 AUTOMATED TCPA/DNC COMPLIANCE
Let's protect the bottom line
No one wants to worry about compliance when growing a business. But a lawsuit stops growth faster than any business decision.
Gryphon is the gold standard in DNC and TCPA compliance. We automate the entire process and give your teams the confidence to have compliant conversations from anywhere, on any device.
TIER-1 CARRIER GRADE TELEPHONY
Let's connect with clarity
Do you ever think about clear connections? Probably not, until you don't have one. With our tier-one, carrier grade telephone network tied to our tech, your calls will be clear and the data you collect will be more accurate.
The analytics you use for business decisions is only as good as the data you collect. Make it the most accurate.