5 B2B Sales Need-to-Knows for 2020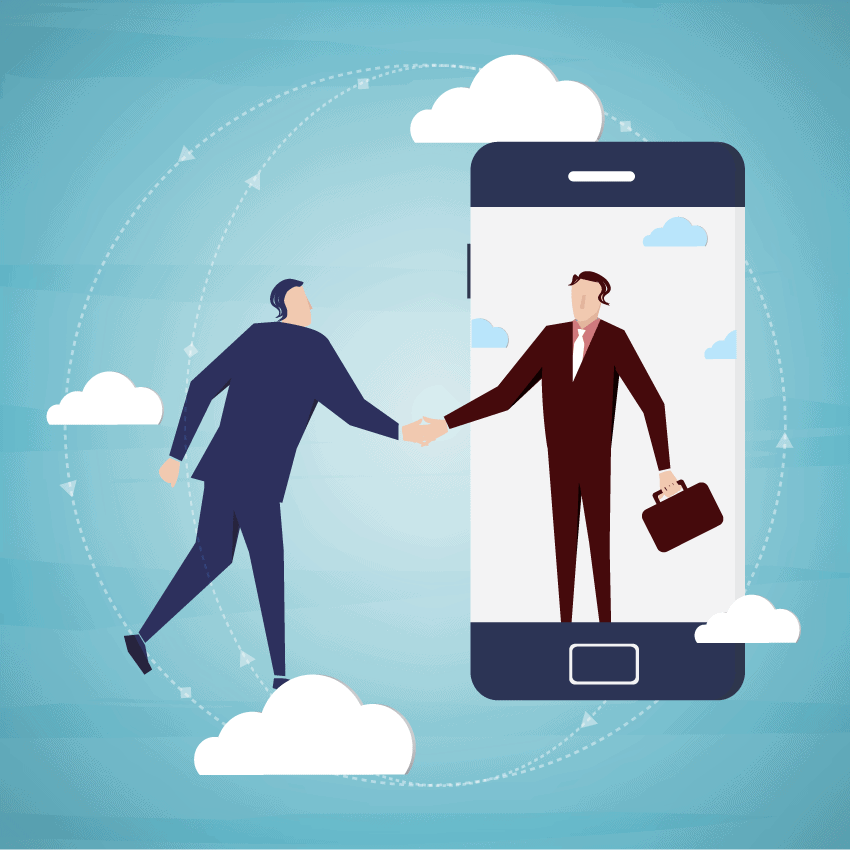 We don't need to tell you that sales is an ever-evolving industry. Any sales leader out there could give you a different slice of advice on how to improve performance or close a deal. However, outside all of the noise and outdated traditions, a few trends emerge in today's B2B sales marketplace.
Below are 5 need-to-knows we've picked to help unleash the potential of your sales team in 2020.
5 B2B Sales Need-to-Knows for 2020
A Rise in Digital & Customer Expectations
Eighty-four percent of B2B decision-makers say their top external threat is increasing digital expectations from their customers or partners (Episerver). When it comes to potential buyers, three-quarters of millennials are now involved in the decision-making process for B2B purchases. Geared towards innovative technology, the millennial buyer is looking for new and easy ways to interact with brands.
For B2B sales teams to be able to smoothly move prospects through the sales cycle, potential customers should be presented with valuable, personalized experiences that match what reps are delivering over the phone. Being able to easily understand the value of a product is a priority for prospects, as is being treated like a person, not just a number. These are just two of the most important customers considerations that sales reps should consider when conducting their outreach.
Omnichannel/Social Selling
Ninety-two percent of B2B buyers are using social media platforms to engage with thought leaders in their industry (Bambu). Social media allows reps to target key decision-makers – but having an outreach strategy in place is key to social selling success. Sales managers can still prioritize the phone, but should set their team up for success by holding training sessions on social selling best practices and approaches.
Social media can enhance the daily activities of reps and broaden connections with both clients and prospects. Whether it be via LinkedIn or Twitter or so on, social selling has the potential to build a rep's personal branding and build trusted relationships, but also can increase awareness about your organization.
Get Sales and Marketing on the Same Page
Many organizations name sales and marketing misalignment as the number one reason why annual revenue stagnates or declines (Aberdeen). To be most productive, sales and marketing must be on the same page – whether it is regarding campaigns, pipeline, or KPIs. Sirius Decisions found that companies that align sales and marketing teams achieve 24% faster growth rates and 27% faster profit growth over a year period.
Organizational alignment takes effort from both departments, but sales should take advantage of content produced by marketing and fully utilize marketing as a resource for account-based strategy and outreach. When sales and marketing are working together, your team will be that much more likely to perform to an optimal standard.
The Importance of Data and Sales Tools
By 2021, 15% of all spending on B2B sales technology will be allocated to sales enablement technology, up from 7% in 2017 (Gartner). A sales enablement tool can range from an analytics tool to a content management system or even machine learning. Specifically, 51% of B2B decision-makers say that web analytics or business intelligence technologies are the tools that their companies are most likely to invest in by 2022.
Gartner notes these 7 reasons for adopting a sales enablement tool:
Enhanced customer-facing selling.
Increased internal knowledge transfer.
Less time spent on seller onboarding.
More informed sales coaching.
Continuous education made possible through better training data.
Improved partner relationship management/channel enablement.
More productive inside sales processes.
Pick up the Phone
Thirty-six percent of sales professionals found the phone to be the most successful channel for reps to connect with prospects – and 42% found the phone to be the best method to connect with VPs and Directors of Sales. It is a sales manager's job to optimize the effectiveness of their reps over the phone. Having a strategy and schedule in place as well as proper training and coaching initiatives can make a huge difference at the end of the quarter.
While each of these need-to-knows is individually important, utilizing these strategies together only makes them stronger. For example, by utilizing a sales tool to track the number of calls reps are making, and coordinating accounts targeted with your marketing team's campaigns, time and effort – and most importantly the effectiveness of your sales team – will be optimized.
On November 22, 2023, the Federal Communications Commission (FCC) issued a proposed rule that will drastically impact the lead generation industry as it relates to sellers and digital marketers' ability…
As lines blur between personal and work phones with the growth of remote workforces, how can you ensure your sellers are in compliance with Do-Not-Call (DNC) and Telephone Consumer Protection…
Organizations have more to worry about than just outbound calling when it comes to remaining compliant. Under the Telephone Consumer Protection Act (TCPA), all marketing calls including SMS or text…