Close more deals
faster than ever before with sales performance software
Drive faster deal progression and increase sales performance with real-time AI-powered guided coaching and conversation intelligence software.
Leverage the Gryphon ONE sales acceleration tools to power your sales conversations, increase your pipeline, and win more deals.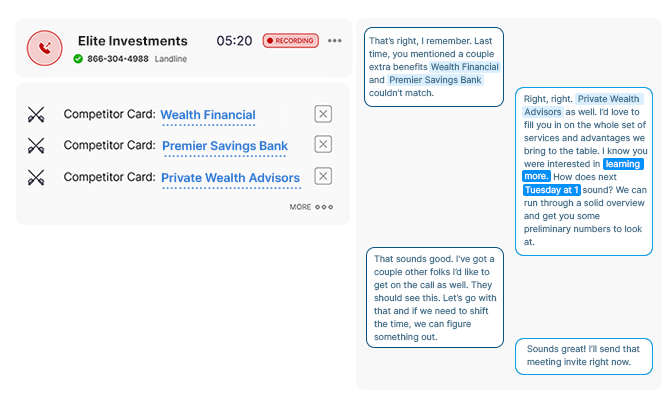 Trusted by
top industry innovators:










Exceed your quota with tools that help you engage with more relevant prospects

Increase prospecting activity with segmented, multi-channel cadences

Overcome objections with AI-powered real-time guided coaching

Leverage conversation intelligence to provide call transcriptions and measure key call moments for guidance on future calls
How account executives and sales reps can

accelerate their pipeline and close deals faster
Propel your conversations with real-time, AI-powered guided sales coaching software
Consistently take the right actions to progress deals across the finish line and shorten the sales cycle. Steer any conversation in the right direction with Gryph, our intelligent AI-powered sales assistant.
Gryph transcribes calls in real-time and displays customized conversation cards for guided coaching during an active call. Instantly provide customers and prospects the right answers the moment they are actively engaged in conversation to improve pipeline progression and close more deals.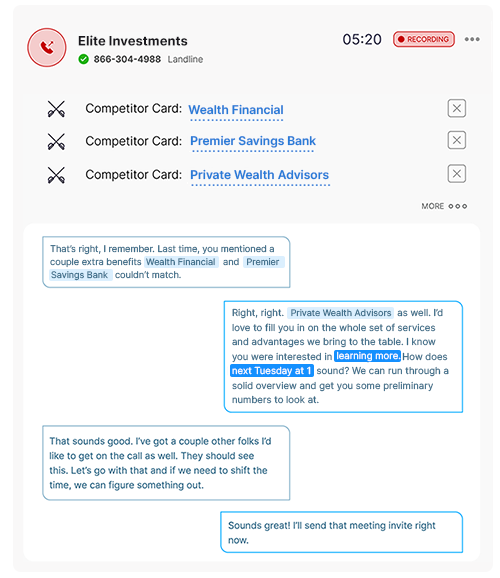 Learn from post-call sales coaching and analysis
Save time and improve from your conversations with customers and prospects. With Gryphon ONE's Conversation Intelligence, you'll receive a full call transcription with AI-trained sentiment score to quickly identify key moments of successes and call improvements needed.
Learn the most successful keywords and content triggers that make a call successful to replicate success for future conversations. You can easily review your own call recordings or those of other strong performers on the team to improve your outcomes.
You can also view your call scores, leaderboards, and other valuable metrics to track your improvement over time.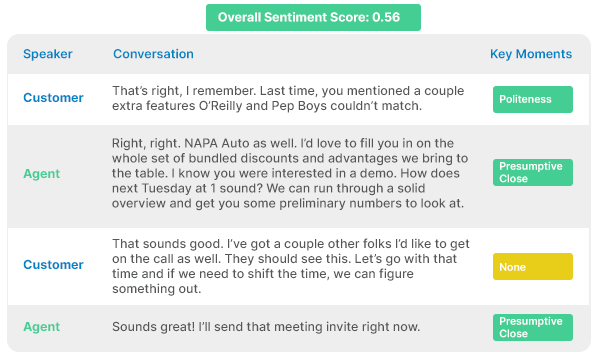 Power activity with multi-channel sales cadences
Increase outbound activity through all channels (including phone) in your outreach to maximize sales effectiveness. Easily build multi-channel cadences including email, phone and social touchpoints.
Gryphon's Sales Cadence tool integrates natively within your CRM to provide you with full access and visibility in one platform. Easily create segments and new messaging to power your outbound prospecting activity and drive more pipeline.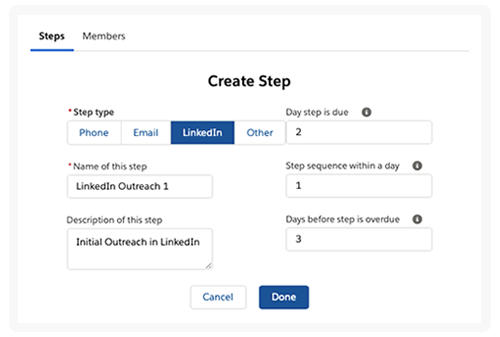 Increase productivity with conversation reporting metrics
Gain real-time visibility into your sales activity data to plan activity needed to meeting pipeline and sales performance goals.
View your individual activity against the entire team to see where you stack up and gain insights into the activity you need to produce to see positive performance.