Trusted by
top industry innovators:










Accelerate onboarding by 35% to supercharge the productivity of new hires

Improve call outcomes with AI-powered guided coaching

Quickly identify areas of coaching need through sentiment score analysis

Coach reps to higher performance with data-driven analytics and insights
Improve

coaching, optimize performance, and maximize revenue

with the only Conversation Intelligence solution that gets smarter the more you use it
Capture and record calls in real-time from any device with tier-1 telephony
Whether you're calling from a landline, mobile phone, or video conference platform, Gryphon captures and records calls in real-time to reduce the call visibility gap and deliver the insights you need to accelerate your sales cycle.
Gryphon's wholly owned tier-1 telephony network gets into the path of the call, your reps can take advantage of real-time guided selling—even when recording the conversation is not an option.
Carrier-grade call quality delivers 90+% transcription accuracy, ensuring only the highest caliber data flows into your tech stack to drive decisioning based on solid input.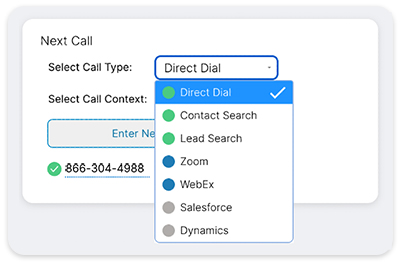 Optimize in-the-moment performance with the industry's only real-time, AI-powered conversation intelligence assistant
Gryph is your real-time sales assistant, providing reps with the intelligence they need to confidently answer questions, overcome objections, and respond to competitive overtures in-the-moment.
Powered by AI/ML that gets smarter over time, Gryph leverages past conversations to recognize the key moments most important to your business. Gryph then uses these insights to deliver proven talking points and sales intelligence that allow your reps to maximize sales outcomes in less time, with less effort.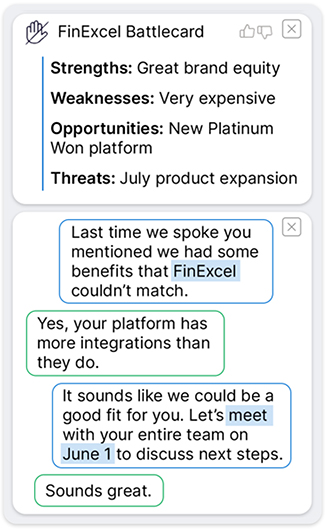 Enhance real-time performance with post-call intelligence
Gryph's real-time transcripts feed post-call conversation intelligence, training our AI models to recognize those moments key to your success. As the AI gets smarter over time, so does Gryph, arming your reps with actionable in-the-moment intelligence proven to deliver results.
Our out-of-the-box AI models provide you with AI-powered insights and intelligence from day one by identifying sentiment and key moments within your specific conversations.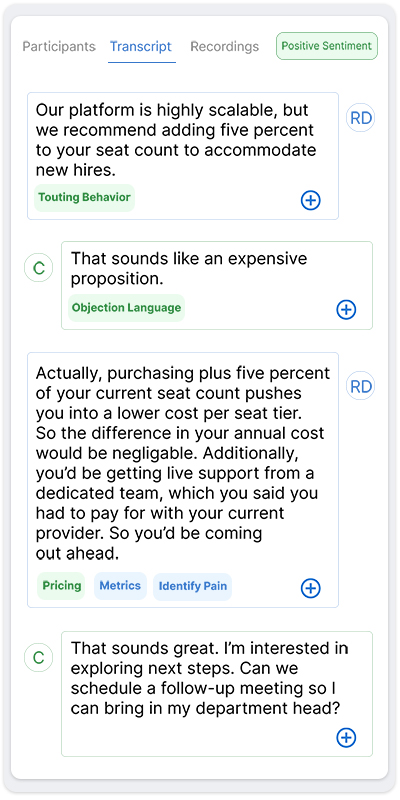 Enable more detailed coaching and training
Flag specific phrases within a conversation such as competitors, market intel, sales methodology moments, and more to drive ultra-tailored coaching based on a rep's individual strengths and weaknesses. As the AI engine gets smarter over time, it will recognize the most important parts of your calls and automatically tag those moments for your review.
Leveraging these key moments, you can reshape your go-to-market strategy in-the-moment by creating Gryph cards using impactful talking points from top producer conversations. Activate them in real-time, so all your reps can achieve the same successful outcomes.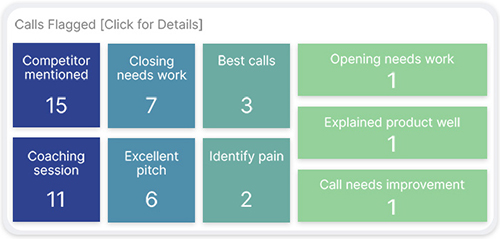 Tie revenue back to conversation intelligence
Analyze any opportunity, length of stage, and revenue potential; tie all these opportunities back to conversation intelligence to review calls and better predict forecasting and revenue.