Fill your pipeline faster to

increase sales velocity

Quickly increase sales prospecting activity with targeted and relevant messaging to convert cold prospects into opportunities.

With Gryphon's CRM-native sales cadences, you won't miss an opportunity to reach the right prospect at the right time.
Trusted by
top industry innovators:










Own your own data and outreach with all activity located in your CRM

View all multi-channel activity through a single pane of glass, with cadences built right into your CRM

Leverage the Gryphon Dialer within your cadences at no per-minute-cost to your team

Seamless integration in your CRM with fast implementation for higher speed-to-value
How Gryphon's

sales cadences

drive more activity for your teams
Own your data
Run sales cadences through your native CRM with full visibility into all activity reporting from a single location. Reps don't have to log into a separate platform or shuffle data between their CRM and cadence tool, saving time and streamlining activities. Managers have a centralized view of all reporting activity from a single location, reducing the need to pull and manipulate reporting data from multiple locations.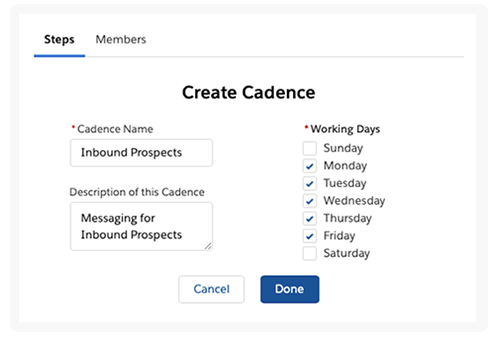 Accelerate sales activity with multi-channel outreach
Make the prospect and customer journey predictable across multiple audiences and channels. Create more personalized messaging across customer journeys to more effectively convert top prospects. Leverage email, voice and social cadences to improve conversion rates and build pipeline faster.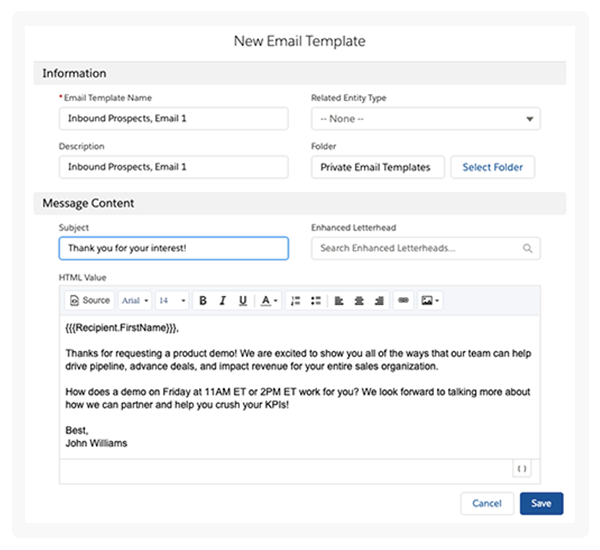 Make cadence building simple for your teams
Whether you are leveraging email, telephone or social outreach, your teams will be able to easily build a cadence to ensure a multi-touch, multi-channel approach. Templates and workflows are easy-to-build with your CRM.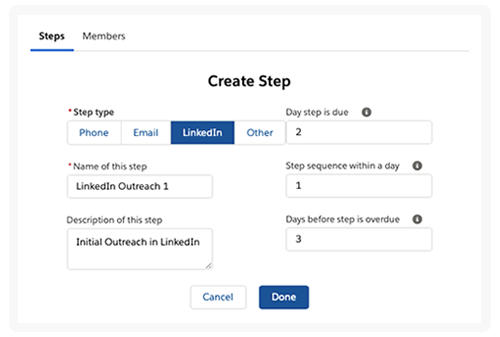 Save budget with outbound phone dialing included at no per-minute cost
Leverage Gryphon's tier-one, click-to dial-telephony within your cadences to ensure the highest quality data entering your CRM and sales tech tools. With 99.999% uptime, your team will maximize sales efficiency during peak calling times to make more connections and progress more deals.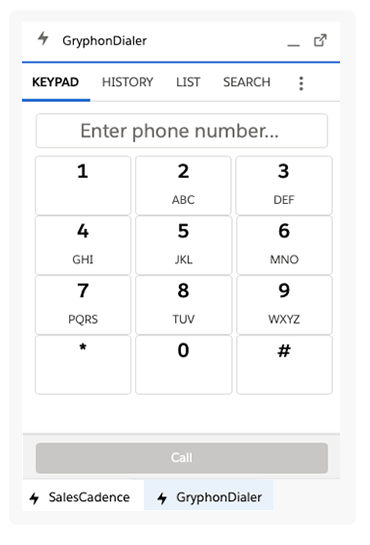 Take risk out of the hands of your reps
With Gryphon's Automated Compliance integration, you will protect your team from costly TCPA and DNC fines for automatic adherence to regulatory requirements, internal business rules, and consumer preferences