Establish the processes for

sales teams to excel

Monitor and measure the activities that support and drive sales teams to sell better, faster, and more effectively.

With Gryphon ONE, you will have the sales acceleration tools and data-driven analytics needed to drive major sales growth.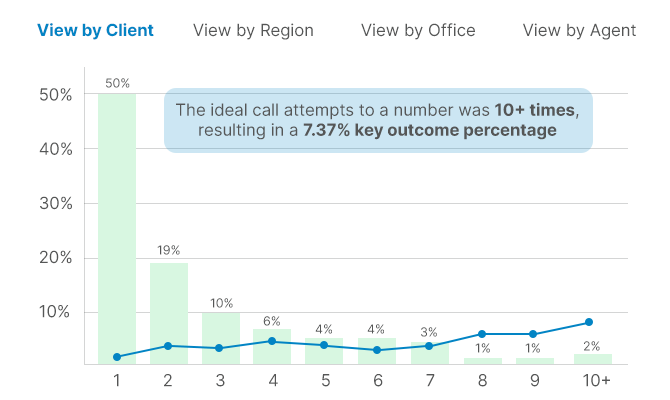 Trusted by
top industry innovators:










Improve forecasting accuracy by aligning disparate data within the martech/salestech stack

Increase sales productivity improvement through optimization of automated sales campaigns and cadences

Reduce costs and streamline activity by consolidating your sales tech into one platform

Strengthen alignment between BDRs, Sales, and Marketing to drive more successful campaigns
Drive reporting and process improvement
with Gryphon ONE
Progress deals faster with Conversation Intelligence and Real-time AI Guided Coaching
Give your frontline sales leaders the ability to effectively manage reps, regardless of location, and gain more visibility into effective sales processes.
Gryphon ONE's Conversation Intelligence allows you to quickly identify calls that need coaching and establish a baseline for successful calls that you can replicate across the sales organization.
Help your sales leaders ramp new reps quicker with live, AI-based coaching, enabling them to get to quota faster and impact revenue sooner.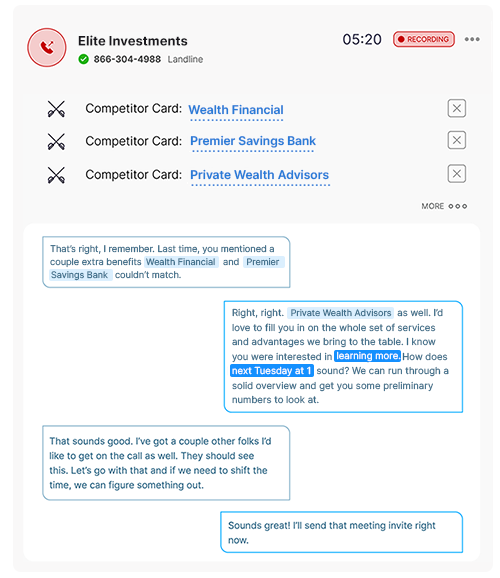 Improve coaching with Sales Acceleration insights
Gain visibility into all sales activity, regardless of rep or agent location. View daily, weekly, monthly or quarterly performance to ensure activity goals are leading to key outcomes.
Compare regions, offices or teams to replicate top performers across the organization. Easily see how reps and agents are performing against team KPIs for better coaching and training.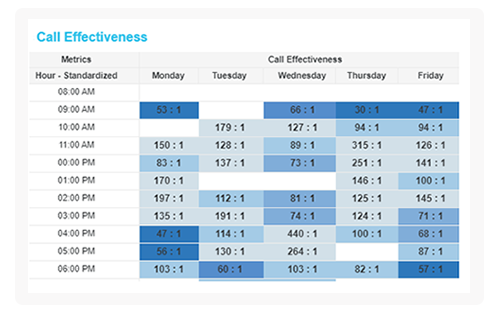 Gain data-driven Revenue Insights
Combine your activity and CRM data to improve your reporting metrics and reduce gaps in visibility between platforms. With Revenue Insights, you will provide your sales leaders with more in-depth reporting into pipeline progression, call activity, and key insights needed to drive accurate forecasting.
Gain more granular insights into top/bottom rep performance to replicate best practices or provide more coaching opportunities. Make the prospect and customer journey predictable – across target audiences and across sales reps.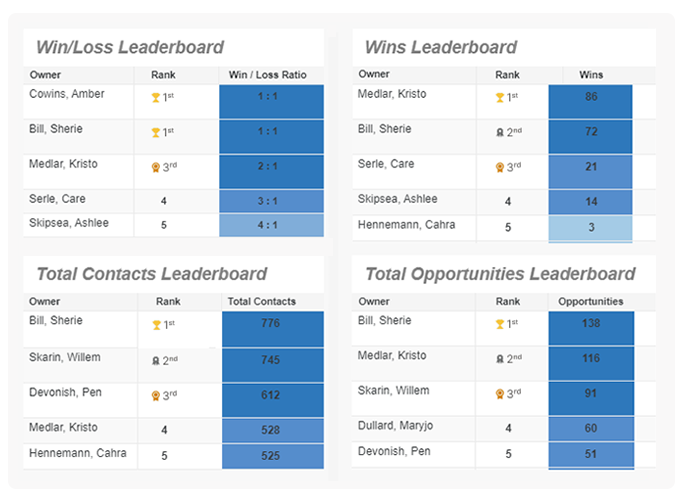 Increase Activity with Sales Cadences
Drive increases to BDR and Rep outbound activity and ensure they are utilizing all channels (including phone) within their outreach to maximize sales effectiveness. Easily build multi-channel cadences including email, phone and social touchpoints.
Reduce cost with the Gryphon ONE dialer, which allows reps to places calls within a cadence without a per-minute charge or additional fees.