Accelerate success through

data-driven sales analytics

Gain real-time visibility into sales activity data to better predict pipeline, progress deals and improve sales performance.

Sales Acceleration gives you the snapshot you need to make key decisions quickly and identify areas of improvement needed to keep meeting pipeline and quota goals.
Trusted by
top industry innovators:










Accelerate revenue through real-time actionable insights

Reduce the visibility gap into calling activity and outcomes
Analyze performance by team and by rep for more informed coaching opportunities

Identify behaviors that lead to positive outcomes and replicate across the team
How sales acceleration data enables leaders to

manage teams to sales success
Consolidate sales analytics
Capture and correlate key sales data in real-time to immediately identify areas of concern.
Sales Acceleration Dashboards provide analytics, automation, and visibility into key sales performance metrics for sales leaders to stay ahead of performance goals.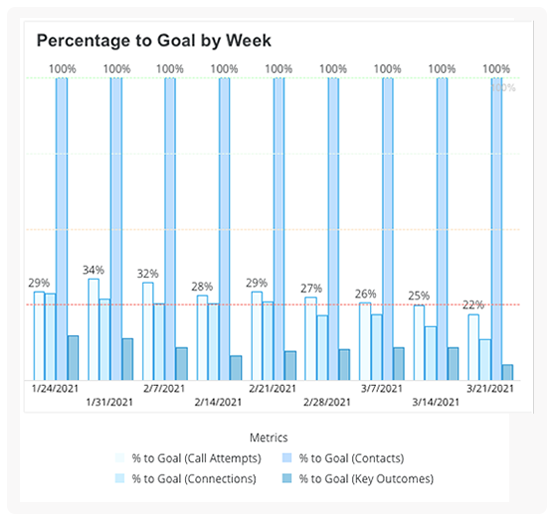 Maintain sales momentum
Gain visibility into all sales activity, regardless of rep or agent location. View daily, weekly, monthly or quarterly performance to ensure activity goals are leading to key outcomes.
Compare regions, offices or teams to replicate top performers across the organization.
Sales Acceleration includes leaderboards rank top performers and encourage high engagement through gamification.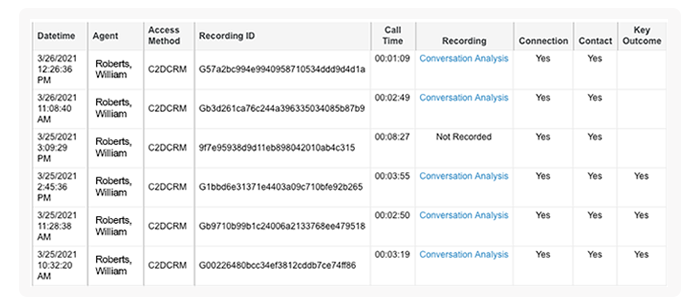 View scorecards by individual rep or agent
Easily see how reps and agents are performing against team KPIs for better coaching and training.
With Sales Acceleration Scorecards, you will immediately be able to help reps or agents who might be struggling or replicate success against top performers to drive success for the entire team.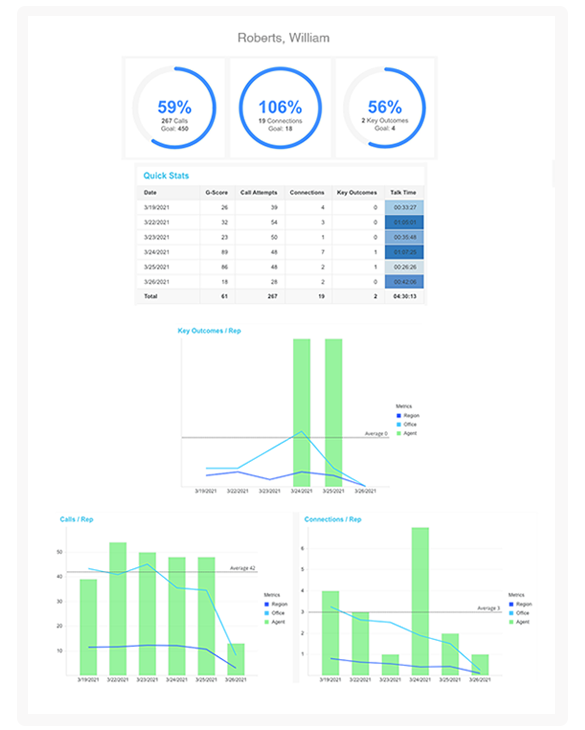 Gain insights into motions that drive success
Understand the key indicators that make a campaign successful. Sales acceleration data provides key metrics at-a-glance to help drive future performance.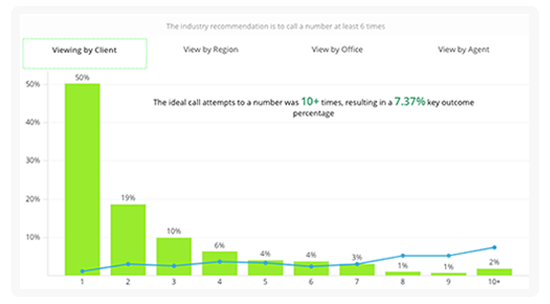 Quickly drill down to individual calls during key moments
Save time by focusing on individual calls to view sentiment, transcripts, and key moments that impact wins and losses.
Sales leaders can spend their time coaching key moments instead of listening to hours of call recordings.