Consolidate and manage
sales risk in one compliance software
With your brand reputation on the line, you need a cloud-based, integrated real-time sales compliance and risk management solution that won't slow down the sales process.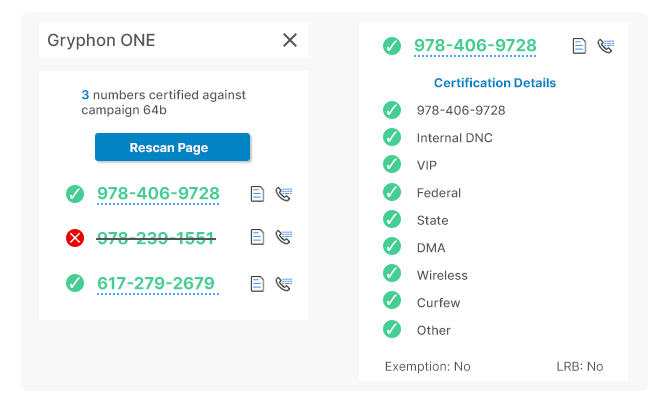 Trusted by
top industry innovators:










Allow your reps to make calls from any device, anywhere, streamlining their workflows.

If your reps gather and make phone calls through your CRM, webpages or Excel, always stay compliant.

Feel at ease knowing all calls placed are compliant with regulatory standards

All of your compliance information located in one place
Consolidate and manage sales risk
in the Gryphon ONE Platform
Seamless telephony integrations mitigate sales team risk
The Gryphon Dialer integrates into any CRM, telephony platform or can act as a standalone dialer.
Your reps can use the Gryphon Dialer on their cell phones, office phones or soft phones ensuring everyone on your team is adhering to your compliance standards. Enable your reps to call from any device, streamlining their workflows.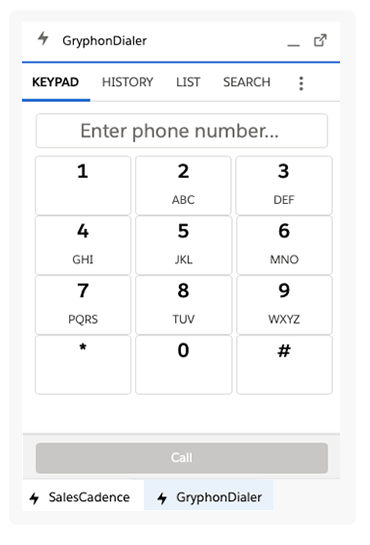 Click-to-dial from any location or device
Whether your reps are in your CRM, on a webpage, or in Excel, our Click-to-Dial feature scans the page for phone numbers.
These numbers pop up in our extension making easy for your reps to make calls and ensuring all calls are being scanned for potential compliance issues.
Automate the screening and blocking of outbound calls in real-time, eliminating TCPA and DNC risk through our Click-to-Dial function.

Our call center compliance software eliminates TCPA and DNC risk and fines
Reps can see if the number they are calling is compliant with state, federal, or other regulations through our Click-to-Dial.
Managers can feel at ease knowing that all calls are compliant with any internal or external regulations which mitigates risk and potential fines your business could accrue.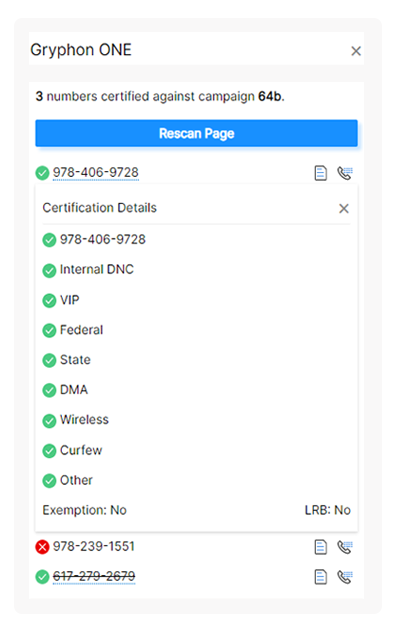 Easily view all of your compliance risks in one dashboard
Make compliance reporting simple. All of your compliance and risk management information is located in one place.
Using our dashboards, you can dive into specific events or activities, ensuring your company is always compliant and risk free.