Trusted by
top industry innovators:










Accelerate onboarding of new talent for faster ramp times

Enable teams to learn new skills anytime, in any location

Quickly train teams on new product or launches to impact revenue faster

Save time and streamline messaging by centralizing training content in one location
Provide easy access for your sales team to

learn at any time, from any location
Enable your team to learn fast with our sales training software
On-demand, self-service learning management system enables you to access training from any platform (desktop, tablet, mobile), whether remote or in the office. Shorten the onboarding time to enable your team to make an impact faster.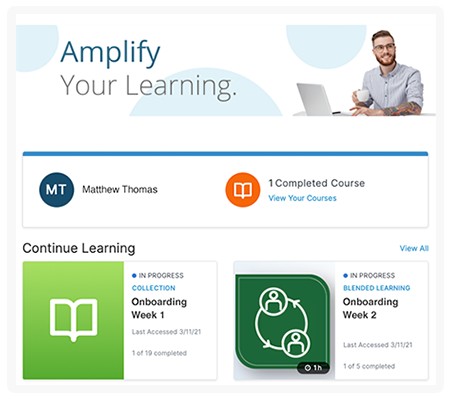 Easily create learning paths and courses for your sales reps
Instantly add videos, SCORM files, documents, presentations, and recorded meetings from any platform. Simple setup allows your enablement team to impact performance quickly and efficiently.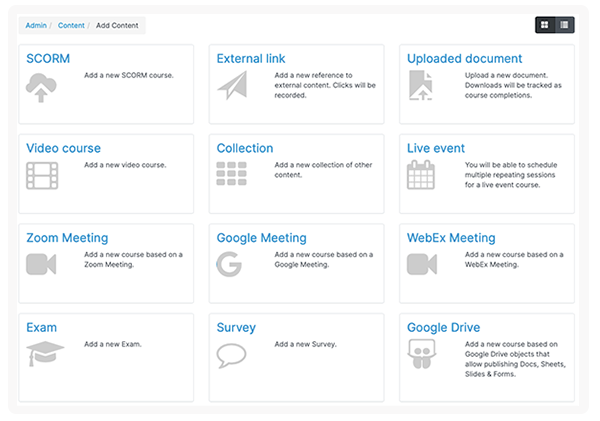 Test and certify your teams on their training progression
Arm your team with the knowledge for success and be confident in their skills. Set up quizzes and tests to certify your teams for selling key products and services.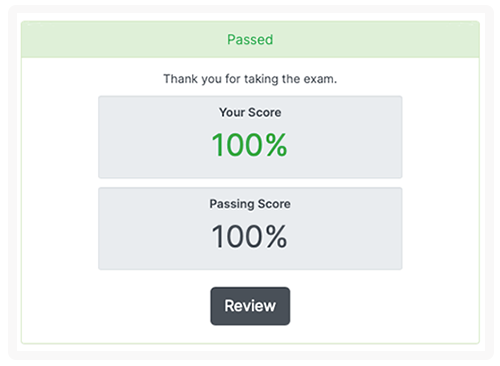 Monitor KPIs to gauge the impact of training on performance
Leverage easy-to-use dashboards to measure the impact of training across your organization. Manage adoption and velocity of training to ensure teams are receiving the support they need to achieve the highest success in their roles.