SDR Spotlight: Julian Kilicarslan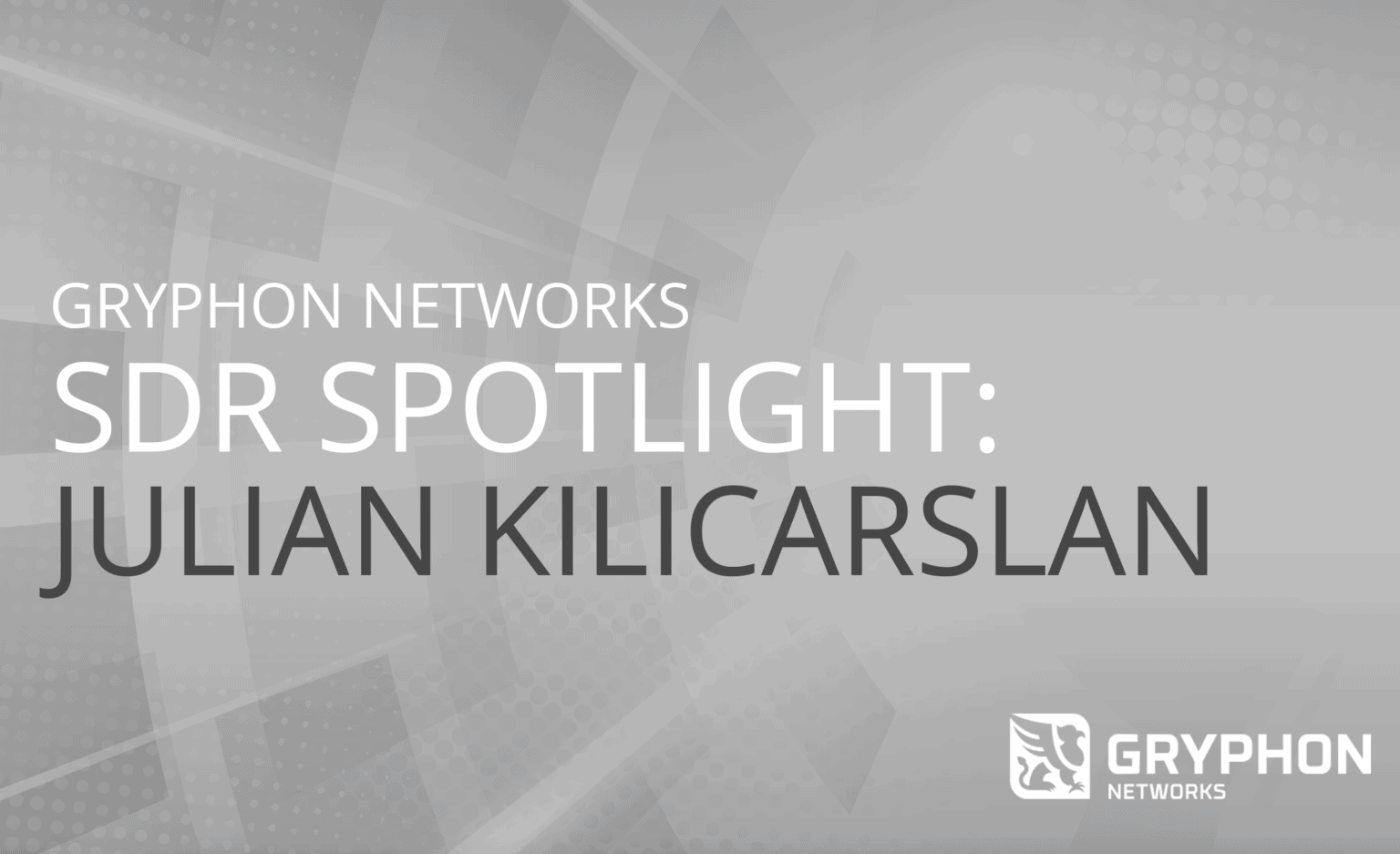 Julian Kilicarslan is a Sales Development Representative here at Gryphon. In this interview, Julian discusses how he utilizes buyer intent data and conversation intelligence to tailor his outreach. This approach has improved his conversion rates by 40%.
Gryphon: Can you tell us about how you've incorporated buyer intent data into your outreach strategy? How has it impacted your results?
Julian: As a team, we built out cadences around several topics like sales coaching and sales performance management to leverage intent data. We get notifications from sites like G2 and Bombora when a potential buyer is looking at or comparing a competitor's product. This also gives us a better understanding of how the market views the different solutions that Gryphon offers based on how our solutions are being compared. So, I realized there was an opportunity here to enhance my outreach based on this data.
We took each of those topics and built out a cadence around them. For example, if I receive a notification that a potential buyer is looking at conversation intelligence products; if I use the term "speech analytics" in an email, that isn't going to resonate with them as strongly as if I used the term conversation intelligence because they are familiar with that concept from their research.
The idea is to relate to prospects in a way that resonates with them, with a specific technology or category they are familiar with, and to get our foot in the door if they are actually looking to purchase one of these technologies. We want to be seen as a potential solution they are looking for.
So far this has increased my conversion rates up to 40%. And I'm seeing more activity with the accounts I'm targeting, whether it's in email responses, email clicks, or conversations on the phone.
Gryphon: How did you come up with this idea? And how have you been executing it?
Julian: I wanted to leverage this data we had at our disposal. People were looking into technology solutions that we fit. Generally, my outreach is very cold. Our product covers so many different areas that it can be hard to find what a prospect is looking for.
When I speak to a prospect with terms they are familiar with and terms that they have searched for before, it helps them better understand what we do and improves my outreach efficiency. In my experience, when I utilize intent data in a cadence, that conversation is at least 40% more likely to progress and turn into a meeting. Email open rates are also a lot higher. That is the value of that intent data.
When it comes to sending these emails, I start with high-level information. I cast a wide net because things like "sales and revenue intelligence" can mean a lot of different things to different people. As I move along in my cadence, I work in names of actual competitors and compare our features to theirs – apples to apples.
Gryphon: How have you tailored your outreach cadences over the phone?
Julian: For the calling portion of my cadences, I use the Gryphon platform to build out talk tracks based on conversations that I find to be the most effective. For example, I was looking at transcripts of how my fellow SDR Tom Vale approached a specific lead, and I actually copied the transcription of his call to build out a script for myself.
Our platform is really helpful when it comes to identifying best practices for prospecting. Gryphon ONE's conversation intelligence feature allows me to easily identify successful prospect interactions that I can replicate to become more effective over the phone. It also tracks script adherence and keywords so I can see what features or terms attract certain prospects, and I can understand where I can make improvements.
Learn how Gryphon ONE can help you increase conversion rates!
As if uncertain economic conditions weren't presenting enough of a challenge for organizations going into 2023, risk is also expanding in the form of constantly evolving Do-Not-Call (DNC) and TCPA…
When considering your business outlook for 2023, have you accounted for the laundry list of ever-changing marketing compliance regulations that your sales organization must follow to avoid costly fines and…
As organizations are growing their tech stacks to assist their remote and hybrid teams through the sales process, a conversation intelligence (CI) tool can offer insights into prospect and customer…