Speech Analytics Analyst Report – A Sales Training & Coaching Platform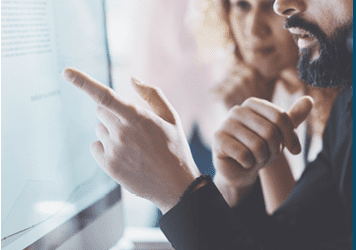 Speech analytics solutions have long been used to monitor and coach the performance of "tethered" salespeople in contact center environments. A proper sales training and coaching platform can transition a mediocre sales rep to a rockstar.
Why can't the same data-driven insights help managers of field-based employees? As consumers, we've all become so accustomed to hearing this phrase when dealing with the cable company or electricity provider that we now mostly ignore it, despite claims about "serving our customers better." In reality, the evaluation of our phone conversation is only partially executed for the benefit of us, the customer, and it is also predominantly being conducted not directly by humans, but by speech analytics applications. Providing leaders with more streamlined, real-time management tools, and simultaneously supporting individual contributors with automation-driven, "invisible" data analytics to guide them toward better selling conversations, remain twin advantages for the modern sales leader to bring onto the competitive playing field, regardless of their industry, vertical, or geography.
ABM franchising group uses the Gryphon ONE sales acceleration platform to train and constantly improve franchisee sales performance. THE CLIENT SITUATION ABM Franchising Group, an operating unit of ABM Corporation,…
Brown and Brown uses the Gryphon ONE sales acceleration platform to increase sales performance. THE CLIENT SITUATION Brown and Brown Insurance (B&B), headquartered in Daytona Beach, Florida is a provider…
THE CLIENT SITUATION Agilent Technologies, Inc. is a global analytical instrumentation manufacturing company. The company has been growing rapidly since its founding in 1999, and has therefore increased the size…