The Sales Leader's Guide to Conversation Intelligence: How to Find the Right Solution for Your Sales Team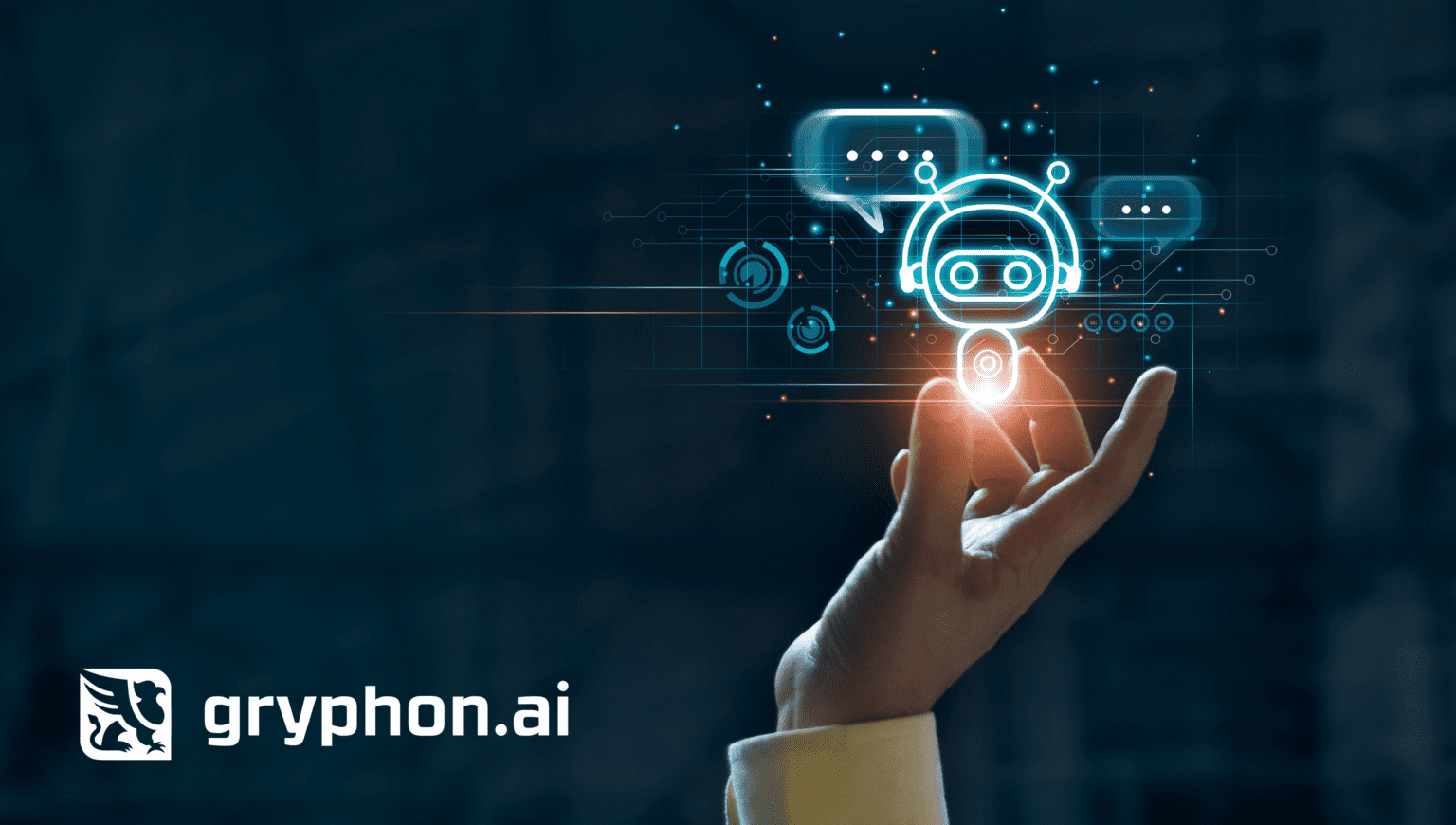 As organizations are growing their tech stacks to assist their remote and hybrid teams through the sales process, a conversation intelligence (CI) tool can offer insights into prospect and customer interactions to help fuel better conversations and drive revenue.
If you are looking to utilize conversation intelligence at your organization, keep reading to discover the following:
What conversation intelligence looks like in today's sales tech stack
How conversation intelligence can benefit your sales team
What to look for in a conversation intelligence provider
Features to look for in a solution, including live in-moment coaching
What Conversation Intelligence Looks Like in Today's Sales Tech Stack
Combining speech analytics capabilities and artificial intelligence (AI), conversation intelligence records and transcribes calls in real-time to analyze every customer interaction. In some cases, the technology can provide in-the-moment, AI-trained coaching prompts to guide reps to more productive conversations and progress deals faster.
Advanced CI captures key indicators such as customer sentiment, script adherence, keywords, and more in real-time, automatically recording, transcribing, and scoring calls for performance analysis.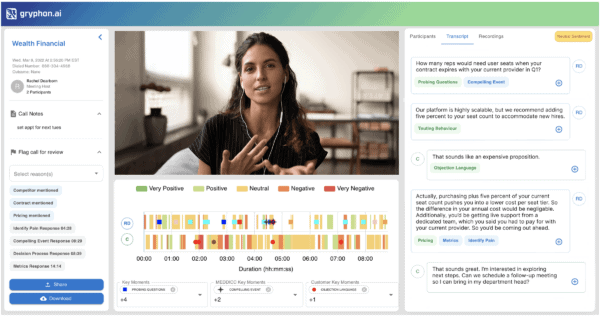 With this tool, sales leaders are provided with insights into key metrics and can use these findings to improve their teams' win rates, without having to be present for every call.
How Conversation Intelligence Can Benefit Your Sales Team
With this tech, sales leaders can uncover valuable insights, make better, data-driven decisions for their sales teams, and advance sales processes, including:
Accelerate Onboarding: With conversation intelligence, you can create an environment of constant learning for reps and accelerate onboarding by 35% to supercharge the productivity of new hires.
Improve Training: Use CI to Improve training with recordings so reps can learn from the content of calls – especially those of top performers.
Speed Up the Sales Cycle: Conversation intelligence can help you to proactively identifying keyword trends and competitor insights and identify the points in a conversation where reps are struggling to help develop a playbook for improvement and speed up your sales cycle.
Coach Reps Up Using Analytics: Powered by AI, conversation intelligence data capture scores calls in real-time, saving sales leaders time and allowing them to better identify where coaching initiatives are needed – without having to be in the office.
What to Look for in a Provider
Before investing in a conversation intelligence tool, here are a few considerations to help find the right solution for your sales team:
Start by asking, "What problem is your organization facing that could be solved with a conversation intelligence solution?" Your concerns may be:
What is the calling process like at your organization?
Ask whether a provider uses their own telephony system; a provider with their own network can better ensure clarity and quality of call recordings, transcriptions, and insights.
Ensure your provider is DNC and TCPA compliant. A good telephone provider will be able to automatically flag DNC calls and ensure TCPA compliance is met without your reps having to worry about what numbers they are calling.
Features to Look for in a Solution
A conversation intelligence provider should equip your organization with standard features including automatic call recording, real-time transcription, dashboard analytics, keyword filtering, and more.
To access our full checklist of features to look for and discover which solution is a fit for your organization, download our eBook, "The Sales Leader's Guide to Conversation Intelligence."
Gryphon.ai Announces Gryph for Collections for AI-powered Collections Compliance Gryphon.ai protects enterprises against compliance risks for debt collection BOSTON, June 6, 2023 – Gryphon.ai, the leader in compliance and AI-powered…
TCPA and DNC Compliance: Buy a Solution or Build Your Own? View the full infographic here In today's vendor-centric market grounded in innovative thinking and development, when an organization needs…
Is your business legally calling consumers in these states? View the full state-by-state map here While navigating shifting market conditions in 2023, most organizations cannot afford TCPA or…