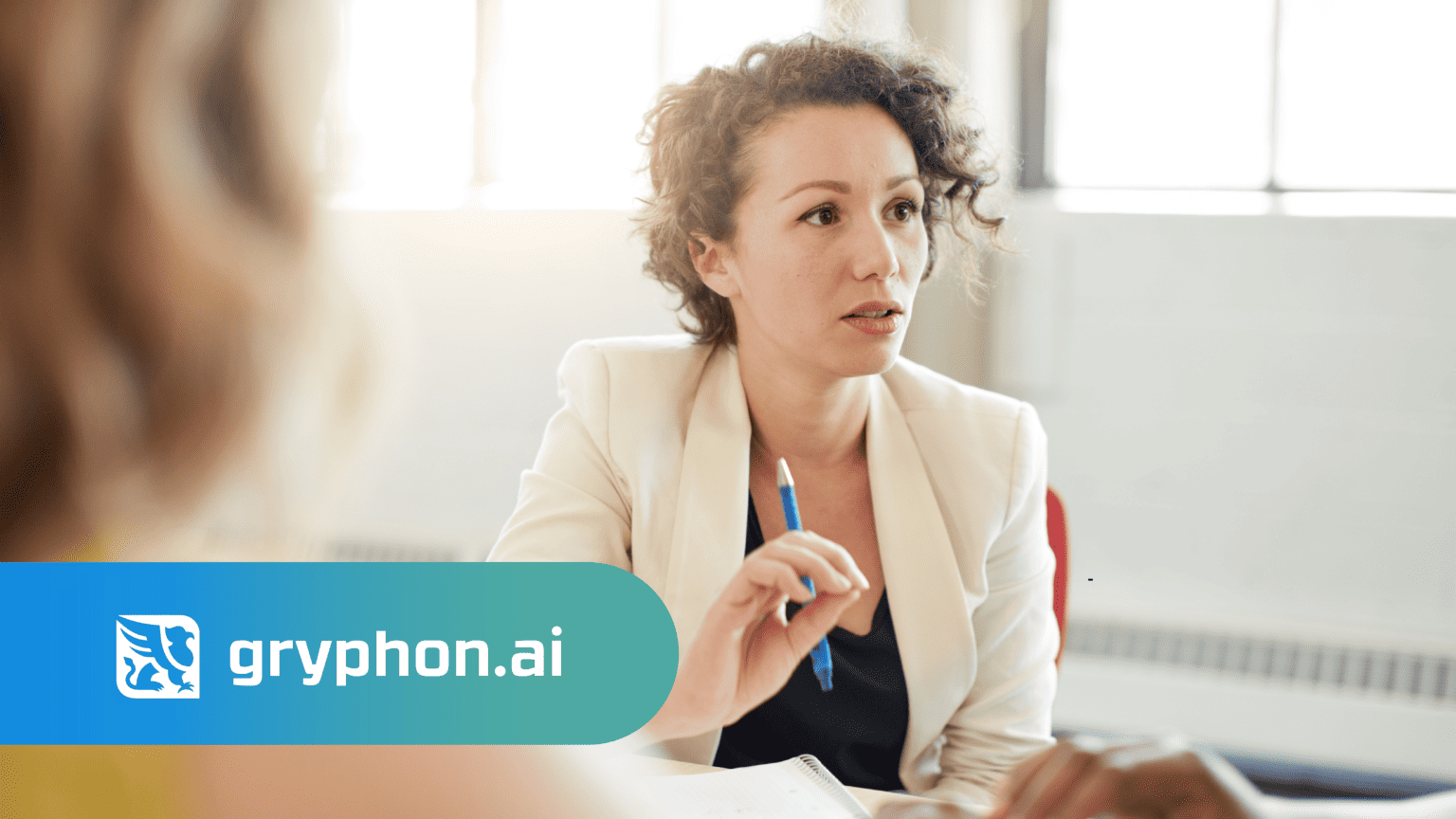 Gryphon.ai Announces Gryph for Collections for AI-powered Collections Compliance
Gryphon.ai protects enterprises against compliance risks for debt collection
BOSTON, June 6, 2023 – Gryphon.ai, the leader in compliance and AI-powered conversation intelligence, today announced a new product offering, Gryph for Collections.
As an extension of Gryph for Compliance, Gryph for Collections provides consumer debt collections teams with real-time call screening and blocking to prevent violations of the Telephone Consumer Privacy Act (TCPA), the Fair Debt Collection Practices Act (FDCPA), and penalties from the Consumer Financial Protection Bureau (CFPB). Gryphon's comprehensive compliance solution alleviates the risk of non-compliance for enterprises and offers automated auditing capabilities, ensuring all outbound communications are protected.
Approximately 28% of Americans have at least one debt in collections, and many enterprises across insurance, healthcare, financial services and other sectors have had to increase their collections capabilities due to outstanding customer debt from COVID-19.
At the same time, regulations around debt collection continue to evolve rapidly at the state and federal level, making it challenging for enterprises to keep up with new regulatory changes while remaining compliant. To solve this gap in collections compliance, Gryph for Collections helps enterprises avoid costly mistakes before they happen by eliminating potential violations to TCPA, CFPB, FDCPA, state regulations and other risk factors that pertain to debt collection.
"The reality is that today's compliance landscape is exceedingly complex and enterprises struggle to manually comply with regulations for telemarketing and debt collection, resulting in costly violations that hurt brand reputation," said Stefan Dunigan, VP of Operations and Network Services at Gryphon.ai. "By automatically screening and blocking calls in real-time and removing risk, enterprises and their collections teams can ensure compliance without spending hours on list scrubs or making unprotected outbound calls. Instead, Gryphon's compliance solution makes the experience seamless and automatic for agents."
For Holiday Inn Club Vacations, a resort, real estate, travel and timeshare company, the company is heavily scrutinized by regulators due to the outbound calls that agents make to consumers for travel and timeshare sales. To ensure agents remain compliant, Holiday Inn Club Vacations utilizes Gryphon.ai for collections compliance.
"Gryphon's compliance solution provides peace of mind and reduces the risk of fines and brand damage, while the intelligent Gryphon engine ensures our collections team is allowed to call the maximum number of contacts legally, while still increasing agent productivity and revenue," said Eric Wooldridge, Manager at Holiday Inn Club Vacations. 
In recognition of Gryphon.ai's comprehensive solution for telemarketing and collections compliance, Gryphon.ai was recently awarded the Bronze Stevie® Award in the Best Compliance Solution category at the 2023 American Business Awards®. Beyond providing automated screening and blocking of outbound calls to mitigate risk, Gryph for Compliance's AI-powered tool also includes automated auditing capabilities.
By adhering to exacting regulations ​for consumer debt collection interactions, the platform provides indisputable audit trails and key reporting for verifiable evidence of all outbound communications​.
About Gryphon.ai
Gryphon.ai, the leader in compliance and AI-powered conversation intelligence, is the only solution in the market providing real-time conversation intelligence and automated compliance for sales and customer service teams. Gryphon guides each conversation with real-time intelligence to provide a best-in-class experience for both agents and end users. 
Gryphon's proprietary compliance engine automatically screens all outbound communications against TCPA, collections, state, federal, and other Do-Not-Call lists so enterprises can drive revenue while avoiding costly non-compliance fees. Gryphon's ability to be in the path of the call provides real-time recommendations and necessary content through spoken keywords, and gives agents immediate visibility into the quality of the call through advanced sentiment analysis. 
Gryphon.ai provides the ability to create the "perfect" conversation every time!
Gryphon.ai meets real-time compliance needs for enterprise customers on NICE's award-winning cloud–native CXone platform BOSTON, Wednesday, August 2, 2023 — Gryphon.ai today announced its Gryph automated compliance and collections solution…
Senior appointments align with Gryphon.ai's mission to drive customer success on behalf of enterprise customers BOSTON – June 21, 2023 – Gryphon.ai, the leader in compliance and AI-powered conversation intelligence,…
The Newest Regulatory Changes in State TCPA and DNC Legislation In Maryland, Governor Moore signed into law sweeping amendments to the state's existing telemarketing law that will greatly expand industry obligations when calling or…