Managing Sales Reps From Home: Best Practices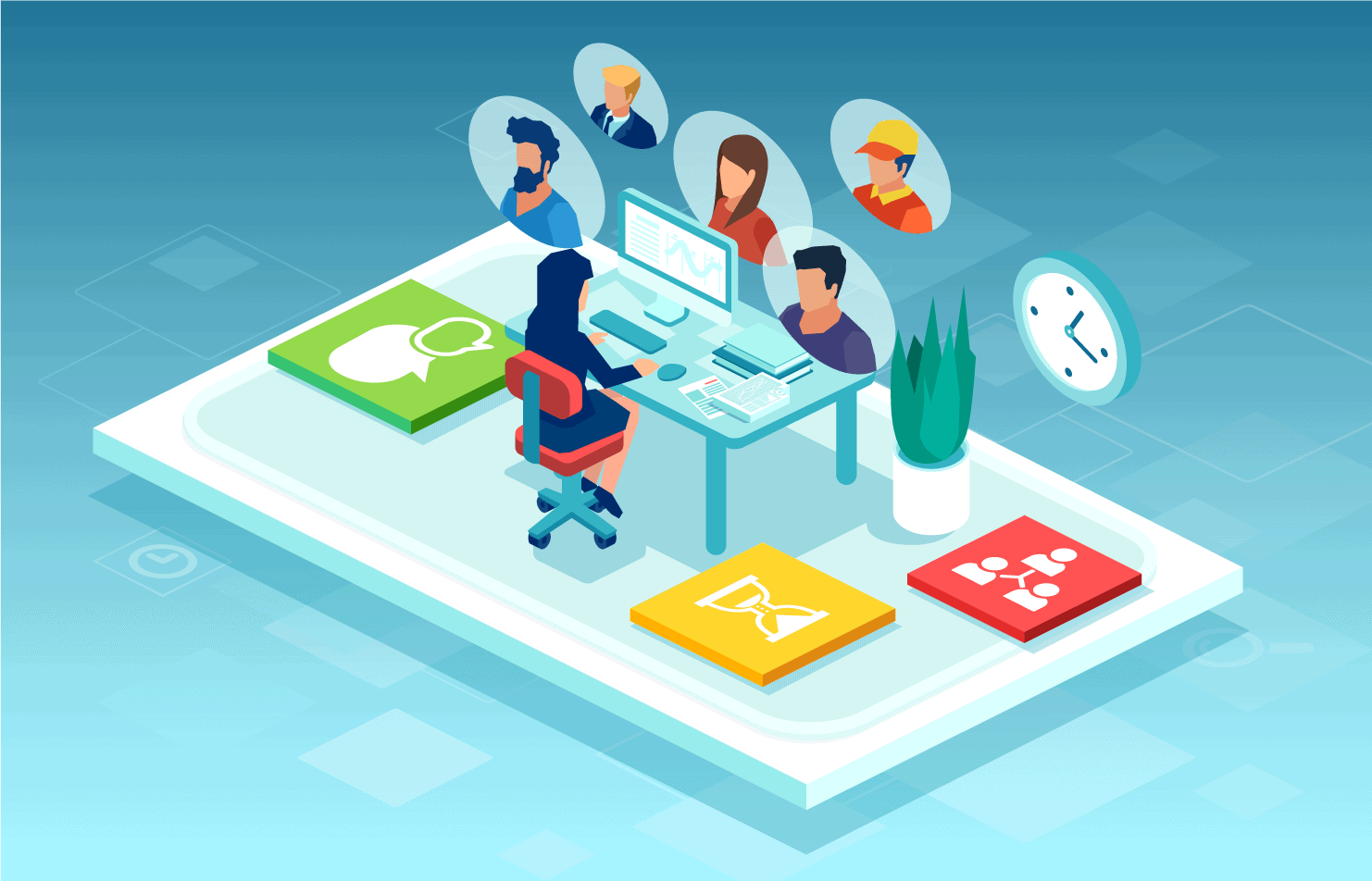 In today's economy, managing sales reps will most frequently happen remotely. A sales manager who follows practices and invests in the proper tools can coach their team to higher performance and individual reps towards personal success.
Here are a few ways managers can better manage sales reps while they work from home.
Managing Sales Reps Remotely
1. Be results oriented.
You've hired a good team; now you need to give them clear goals. Given the following standard equations — Revenue = Opportunities x ASP (Average Sale Price) x Win Rate, and Sales Velocity = Opportunities x ASP (Average Sale Price) x Win Rate / Sales Cycle Length — focus on key sales metrics. Establish your goals around these key sales metrics (opportunities, ASP, win rate, and sales cycle length) to increase revenue and improve the sales cycle.
2. Coach well.
Managers and reps may understand the goals and key performance metrics, but where do they need improvement? With the right tools, you can monitor their calls from home and determine where each rep needs additional training and support.
Garry Carter, former General Manager and CEO of medical device companies, says, "You don't increase sales revenue dramatically by attempting to elevate your star sales reps or your weakest individuals, but rather by improving the performances of your 'average' sales reps."
3. Follow Key Sales Performance Indicators (KPIs).
Follow KPIs, they measure performance to indicate your sales organization is healthy and performing to expectations. Are you following your sales reps' daily activity and measuring the successful behaviors of your customer-facing teams? Do you measure how many contacts each rep called and how many of those calls became appointments? Measuring KPIs and having the information readily available will inform how you coach the individual reps to improved performance.
4. Incentivize through transparency.
You know how the individuals on your team are performing, but does each sales rep understand how his or her peers are meeting expectations? You need to promote transparency among your team. Don't simply post bottom-line numbers; provide the information your sales reps need to learn from one another. Healthy competition and a cooperative spirit elevate the performance of the entire team. As you follow KPIs for your team, make the information readily available to every sales rep.
5. Use the right sales performance tools.
In today's fast-paced environment, you need tools that help you analyze information in a timely and accurate manner. Gryphon Networks' online tools do the work for you and your team. Gryphon's Sales Performance Dashboard gives you both an automatic and an accurate view into your reps' sales activity.
Gryphon's Sales Intelligence System captures actual metrics and does the analysis for you. Track the effectiveness ratio and call attempt frequencies to help you monitor the performance of each sales rep. Calls recorded from anywhere will offer you accurate information about how well each rep followed the script. Transparency is easily achieved by setting up dashboard information for your reps, too.
Are your customer communications 100% compliant with Do-Not-Call (DNC) and Telephone Consumer Protection Act (TCPA) compliance regulations? In the current economy, customer experience and consumer trust has never been more…
In 2023, customer satisfaction and consumer reviews carry more power than ever before when it comes to brand loyalty and growth, as well as the overall success of your organization.…
For businesses conducting sales and marketing outreach, most are familiar with the Telephone Consumer Protection Act (TCPA), the federal act signed into law in 1991 regulating the telemarketing industry. The…