Accelerating Sales While Working from Home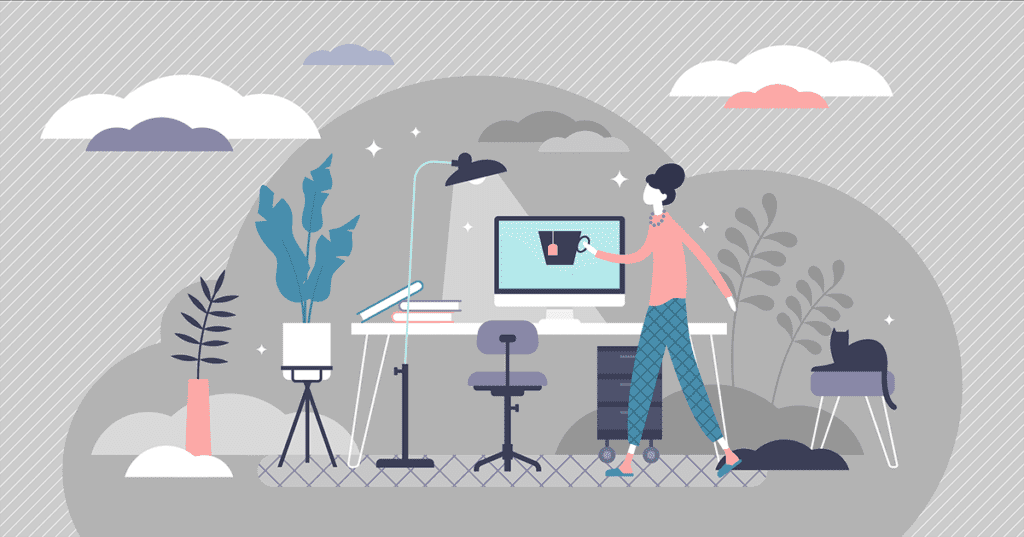 In a time where so many of us have been mandated to work at home, accelerating sales while managing a highly distributed sales team has perhaps never been more relevant. Companies want to continue working with as much normalcy as possible.
For sales leaders this means being able to objectively measure, manage, and improve sales performance across reps who are working remotely. They also need to maintain and grow effectiveness and efficiency, while simultaneously ensuring that compliance requirements are consistently met while accelerating sales.
Connect: Accelerating Sales with Gryphon
Gryphon's integrated Sales Acceleration Platform provides easy access to make calls from any location and virtually any device. Our main focus is enabling distributed sales teams to achieve better outcomes and gain valuable sales performance insights that enable better-informed coaching insights.
We believe that successfully accelerating sales and marketing campaigns rely on four key pillars: Clarify, Connect, Capture, and Coach. In this post, we dive deeper into the second pillar, Connect. If you missed our post on Clarify, you can read it here more about Effectively Accelerating Sales and Automating Compliance.
One of the key aspects of effective sales and marketing campaigns is the ability for a distributed sales team to make and receive calls from any device. In addition, sales leaders typically do not want to introduce change, such as a new step, to the outbound calling process. It is also imperative that all calling data and dispositions can be easily updated to the CRM system.
Easier Calling Access, Better Outcomes
With the Gryphon Sales Acceleration Platform, remote agents have the ability to make and receive calls from any device, while retaining the existing process. Here are some specific capabilities distributed sales organizations need to enable easier calling access and better outcomes:
Click-to-dial from CRM lets sales representatives initiate calls straight from your CRM system and automatically logs all call activity to related records.
Mobile Apps for iOS and Android simplify outreach and increase flexibility providing the ability to call from the road or your home.
Softphone for Mac or PC lets you make calls from your computer.
PBX Integration captures all inbound and external calls from your office line without any extra steps.
800 Dial-in lets you dial from any phone. All calls will be tracked to your name and screened by Gryphon for compliance.
DialView from Lists is a Gryphon capability that lets you create custom lists and dial directly from them. It also keeps track of who you are calling and only includes the numbers that are okay to call from a compliance perspective.
Optional number masking and agent override provides flexibility without sacrificing control and increases answer rates.
Carrier-grade tier-1 telephony ensures crystal clear voice for outbound and inbound calls.
Dynamic Caller-ID protects your brand and increases answer rates.
Control Engine captures and logs data for access by dashboards and your CRM. It reduces time spent on logging and increases call volume.
Each and every one of these Connect-related capabilities helps distributed sales teams:
Improve appointment setting
Increase cross-selling/up-selling
Grow call and contact effectiveness
Close more deals, delivering more revenue
Improve sales performance coaching
Accelerating sales during this time where reps are working from home is possible with the proper tools in place. In fact, Gryphon's Sales Acceleration Platform makes it easier than ever for reps to stay connected and managers to stay informed, despite the changes to your daily routine that remote work presents.
Look for our upcoming post, which will provide a deeper dive into the value pillar ― Capture.
For businesses conducting sales and marketing outreach, most are familiar with the Telephone Consumer Protection Act (TCPA), the federal act signed into law in 1991 regulating the telemarketing industry. The…
With the potential of recession following businesses into 2023, many B2C organizations are leaning into refocusing budgets and prioritizing their customer bases. While customer support isn't always money generating, it…
This article was originally posted on martechvibe.com. Gryphon.ai, provider of a platform for artificial intelligence-powered conversation intelligence and Telephone Consumer Protection ACT (TCPA) and Do Not Call compliance, has made…