How to Automate Sales Activity Data Capture into your CRM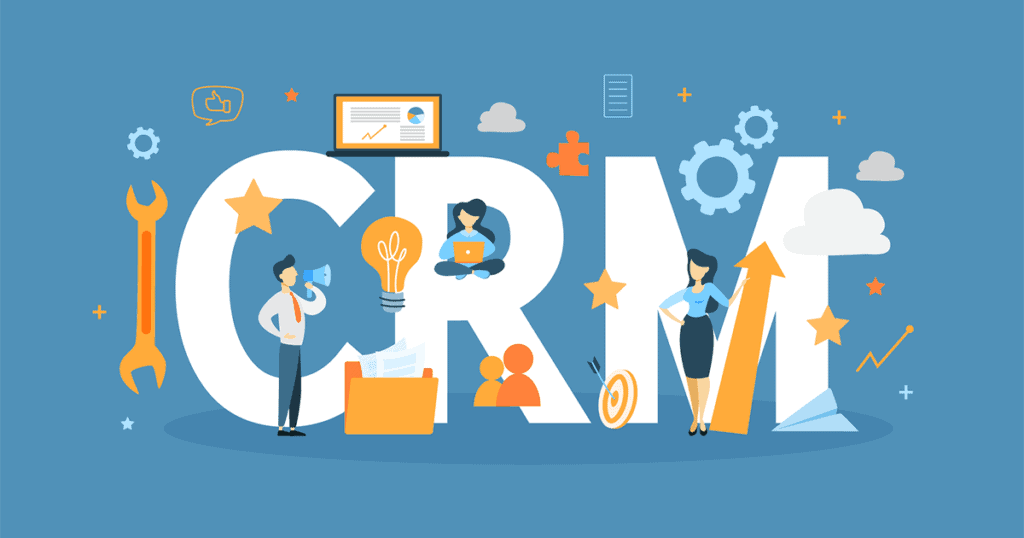 Effectively managing a sales team is challenging any day of the week. But managing a remote, distributed sales team is even harder, especially when most of your team members have been asked to work at home for a while. For sales leaders this means being able to objectively measure, manage, and improve sales performance across the entire sales team as well as individual sales reps.
A critical aspect of being able to manage your team effectively is to have easy access to accurate sales activity data and information about your team's calling activity. Without it, management visibility is limited, and competitive edge may be lost. However, if you are not yet capturing your team's sales activity data, getting started may be easier than you think.
Capturing Sales Activity Data
The Gryphon Sales Acceleration Platform makes it easy to automatically log all of your team's sales activity data and have that data integrated with your CRM system under each record, for easy access to generate sales performance improvements. Gryphon is focused on enabling distributed sales teams and sales leaders to achieve better outcomes (i.e., book more appointments) and gain valuable sales performance insights along the way.
We believe that successful sales and marketing campaigns rely on four key pillars: Clarify, Connect, Capture, and Coach. In this post, we dive deeper into the third pillar, Capture. If you missed our posts on Clarify or Connect, you can read them now.
One of the key aspects of effective sales and marketing campaigns is the ability to measure sales performance both at the campaign level and the individual rep level. To do this, it is imperative that all sales activity data and call dispositions can be easily updated to and accessed from the CRM system.
Accurate data capture means better sales management.
With the Gryphon sale acceleration platform, sales managers benefit from accurate, easy-to-use sales performance data, and reps benefit from automation that reduces their time spent logging activity. Here are some specific capabilities distributed sales organizations need to enable easier data capture and sales performance measurement:
Call Logging enables sales activity data to be automatically logged into your CRM system under each prospect record. This automation reduces the time spent by your sales reps logging call activity themselves and also removes the potential for human data entry errors. It provides actionable insights visible in your CRM system, and call activity is presented in a consolidated format for better coaching and forecasting initiatives.
Analysis and Audit enables sales leaders to analyze both campaign and sales rep effectiveness using 100% accurate, network-delivered data. The platform also provides lightning-fast query and search functions. This enables easy spot-checks as well as detailed analysis, making it easy to troubleshoot issues. Sales leaders can easily access summary level activity data to understand campaign and rep performance.
CRM Integration enables call activity to be automatically logged into virtually any CRM system. Actionable insights are then easily visible to sales leaders in the CRM system, so there is no need to go back and forth between technology tools or need to pull data from different sources into an Excel spreadsheet for analysis. Activity is presented in a consolidated format to make it much easier for sales leaders to develop recommendations to improve sales performance.
These Capture-related capabilities help distributed sales teams:
Improve appointment setting
Increase cross-selling/up-selling
Grow call and contact effectiveness
Close more deals, delivering more revenue
Improve sales performance coaching
Capture better information and make better, data-informed decisions.
Gryphon knows that the daily call activity data of your sales team is the leading indicator of success and top line growth. If your team is mobile, working in branch offices or from home, its nearly impossible to get an accurate read on the calls, conversations, follow-ups, and appointments that happen every day.
However, when you can accurately capture and process sales activity data regardless of phone or rep location, you're able to manage the causes that lead to desired effects, namely meetings, deals, and revenue.
Look for our upcoming post, which will provide a deeper dive into the final value pillar ― Coach.
As if uncertain economic conditions weren't presenting enough of a challenge for organizations going into 2023, risk is also expanding in the form of constantly evolving Do-Not-Call (DNC) and TCPA…
When considering your business outlook for 2023, have you accounted for the laundry list of ever-changing marketing compliance regulations that your sales organization must follow to avoid costly fines and…
As organizations are growing their tech stacks to assist their remote and hybrid teams through the sales process, a conversation intelligence (CI) tool can offer insights into prospect and customer…